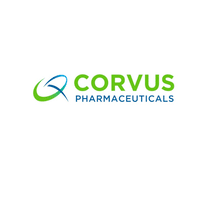 Shares of Corvus Pharmaceuticals Inc (NASDAQ: CRVS) today surged 54.8% after the company released positive results for the Phase 1 study of its CPI-006 COVID-19 drug, which is based on a novel immunotherapy approach.
Today's data was based on a 56-day follow up study on three cohorts of patients who had been treated with the drug and showed a dose-response, with higher and more prolonged titers of anti-SARS-CoV-2 antibodies in the 1.0 mg/kg cohort compared to the 0.3 mg/kg cohort.
There were also no drug-related safety issues in any of the 15 patients treated as of September 17, 2020, with all patients showing increased levels of memory B cells and memory T cells.
As a clinical-stage biopharmaceutical company, Corvus expects to complete the Phase 1 study by the end of Q4 2020.
Richard A. Miller, M.D., the President and CEO of Corvus said: "We continue to see consistent, promising results with CPI-006 in hospitalized COVID-19 patients,"
Adding: "The data supports continued evaluation of CPI-006 in this patient population, and potentially in outpatients with COVID-19 and in other infectious diseases. We are also exploring the potential use in combination with preventative vaccines under development by third parties to enhance and prolong immunity."
Corvus Pharma Inc share price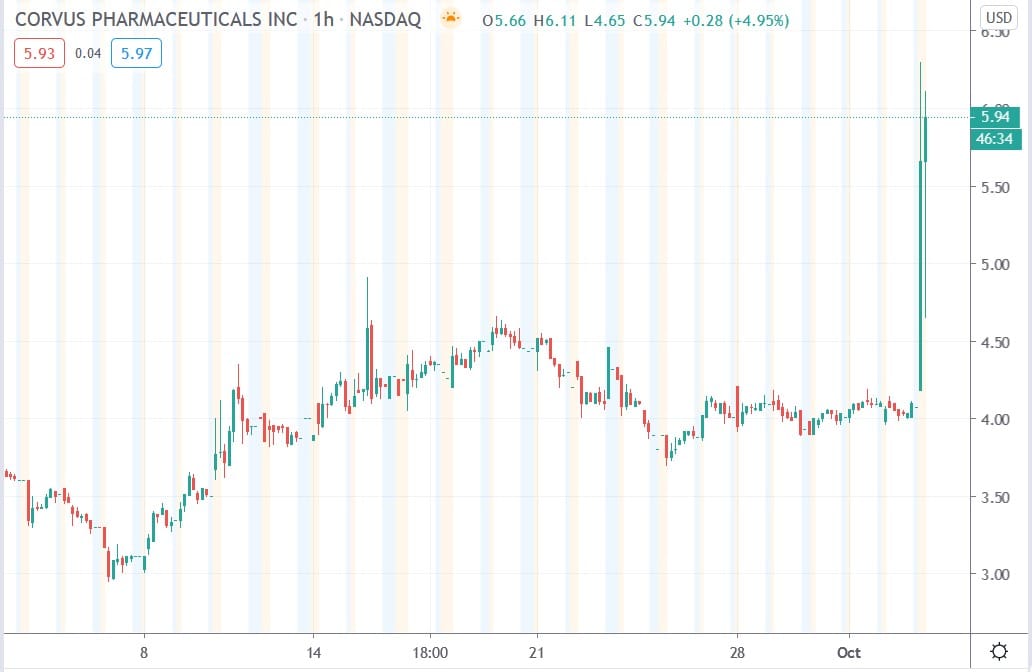 Corvus Pharma share price today surged 54.8% to trade at $6.30 having ended Friday's session trading at $4.07.
People who read this also read: