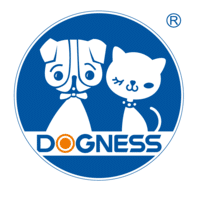 Shares of Chinese pet products developer Dogness Corporation (NASDAQ: DOGZ) have surged premarket on Friday after the company announced a strategic partnership with Hangzhou Huayuan Pet Products and Shanghai Chongai Trading.
The agreement will see the three companies partner to combine on "brand distribution channels, human capital and supply chain resources."
The company said the goal of the tie-up is to broaden their reach within China's rapidly expanding pet market and maximize operating efficiencies to maintain a dominant market position.
The news has seen Dogness' stock price jump 39% to $2.24 per share after closing Thursday at $1.61.
CEO of Dogness, Shillong Chen, said: "We believe this partnership can contribute approximately $6 million in new domestic sales to Dogness during the first year and expand further in the ensuing years. 
"Dogness is well-positioned and continues to develop intelligent technologies to create in-demand consumer products and services for pet lovers around the world. We believe this strategic partnership is an important development in the overall growth of our business."
PEOPLE WHO READ THIS ALSO VIEWED: