Shares of Dunelm Group plc (LON: DNLM) today fell 2.50% despite the British home furnishings retailer reporting that trading during its fiscal first quarter was significantly ahead of initial expectations and current trading was also upbeat.
The company said that sales in the 13 weeks to September 26, rose 37% to £359 million. The firm's gross margins recorded a 1% increase during the same period due to fewer promotions as more products were sold at full price.
The retailer expects its gross margins to be slightly positive in the 2021 financial year as compared to the 2020 fiscal year barring the impact of further lockdown measures and coronavirus restrictions.
Dunelm had net cash of £175 million at the end of Q1 2021, which is a significant improvement to the £24 million debt recorded in Q1 2020. The extraordinary profits were fueled by £80 million in exceptional working capital inflows.
The retailer known for its sofas said that it would repay the £14 million it received from the government furlough scheme and would not apply for any more funds being distributed under such schemes.
Dunelm share price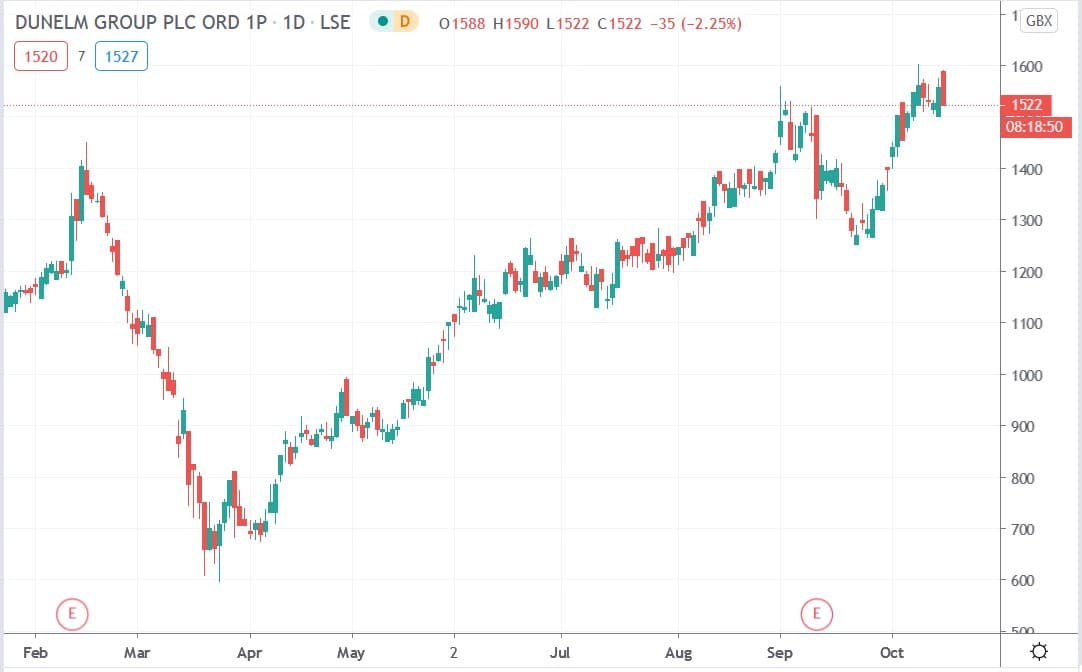 Dunelm shares today fell 2.50% to trade at 1518p having dropped from Wednesday's closing price of 1557p.
People who read this also read: