Shares of Potash producer Emmerson PLC (LON: EML) today surged 13.11% after the company's CEO Graham Clarke issued a letter to shareholders outlining its 2020 achievements and plans for 2021.
The letter noted that the company focused on achieving several key milestones such as delivering the feasibility study and its various workstreams to assess and select a "go-forward" case to take into the more detailed engineering work.
The study results were announced 1 June 2020 confirming that Khemisset has the potential to be a world-class, low capital cost, high margin potash mine, which is very rare in the global fertiliser industry.

The company held discussions with several potential strategic partners, debt providers, and anchor investors for the project's future development covering possible financing options and technical partnerships including engineering, procurement, and construction contractors.
Given the industry-leading low capital costs and healthy margins present in the potash market even when potash prices are low, the company believes that Khemisset is one of the most strategically valuable potash projects globally.
Clarke clarified that the company's vision remains to be the first and leading potash producer in Africa.
Adding that:
"Africa is the continent expected to benefit most from increased food production in the medium term, both as an engine of export and to keep track with the needs of its fast-rising population."
In August, a socio-economic study highlighted the benefits that the project will deliver on a local, regional, and national level. Suggesting that once fully operational, the project will create 760 direct jobs, increase Moroccan mineral exports by 8% and generate up to US$63mln a year for the Moroccan government in taxes.
Emerson share price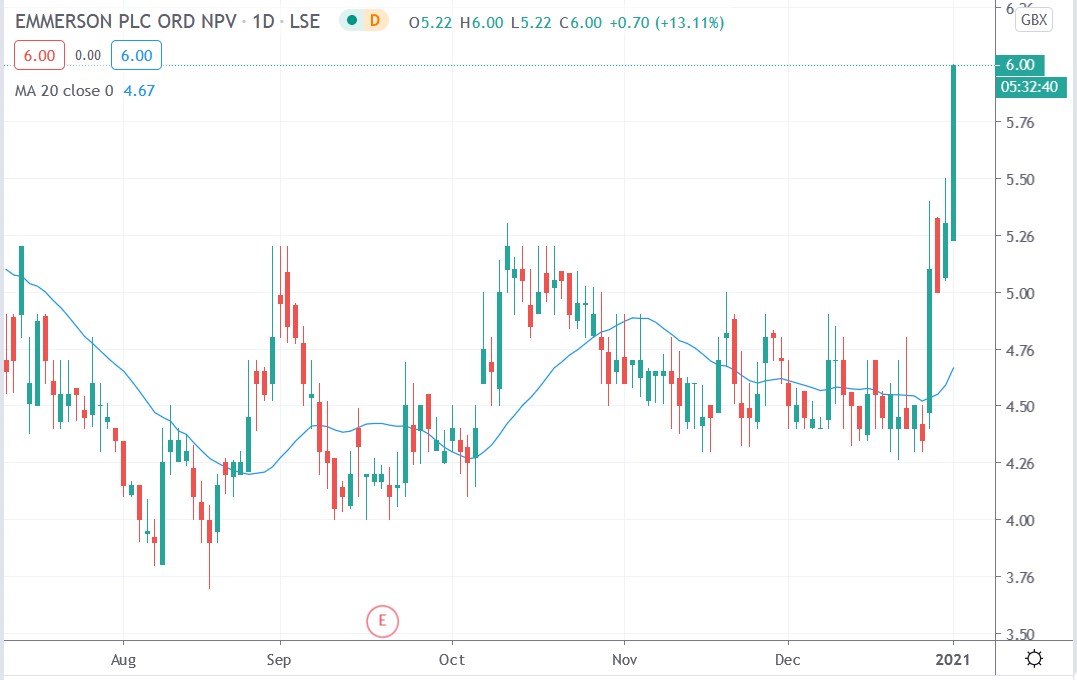 Emmerson shares rallied 13% to trade at 6p having risen from its Thursday, December 31st closing price of 5.3p.