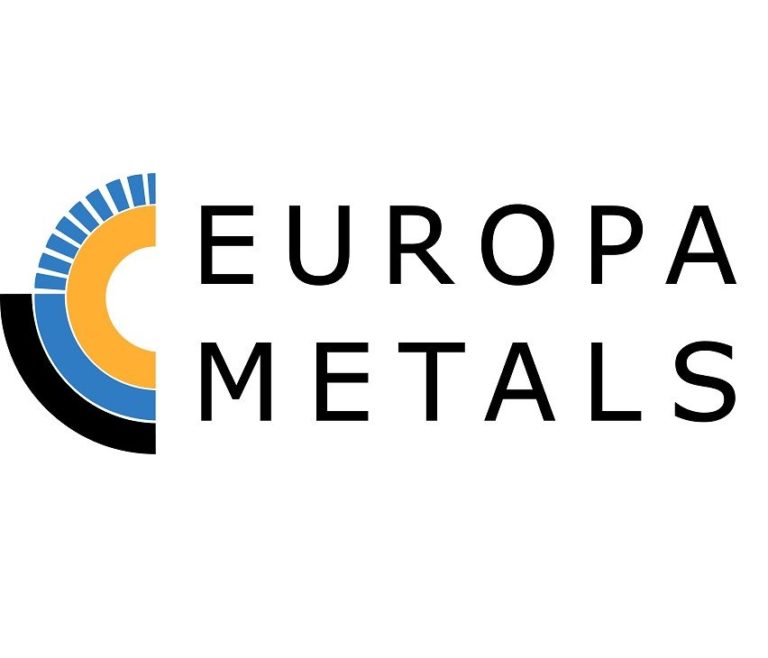 Shares of Europa Metals Ltd (LON: EUZ) surged 24.6% today after the company released the preliminary findings of a new economic study of the Toral lead-zinc-silver mine project located in the NorthWestern part of Spain.

The report revealed that the mine could produce 700,000 tonnes annually over a 12-year operation span. Europa Metals noted that the mine could produce high-grade concentrations of the above metals that meet EU regulations, which would allow them to be sold within the region.
The study pegged the projects net value at $156 million with a 31.3% internal rate of return. Europa Metals would have to invest $79 million upfront with the mine's operations costing an additional $477 million over the 12-year lifespan. The mine's lifetime revenues are predicted at $963 million.
Laurence Read, Europa's CEO said: "With work towards a PFS for Toral now underway, we look forward to updating the market in due course on our hydrogeology programme, planned resource and metallurgical drilling and geotechnical work."
Chairman Myles Campion, meanwhile, added: "Today's release of the new economic numbers is a culmination of two years' work covering many aspects of the Toral deposit. All necessary programmes needed to move the project towards a PFS have been completed, and we now look forward to advancing all these studies to put the company in the best position to assess all options."
Europa Metals share price.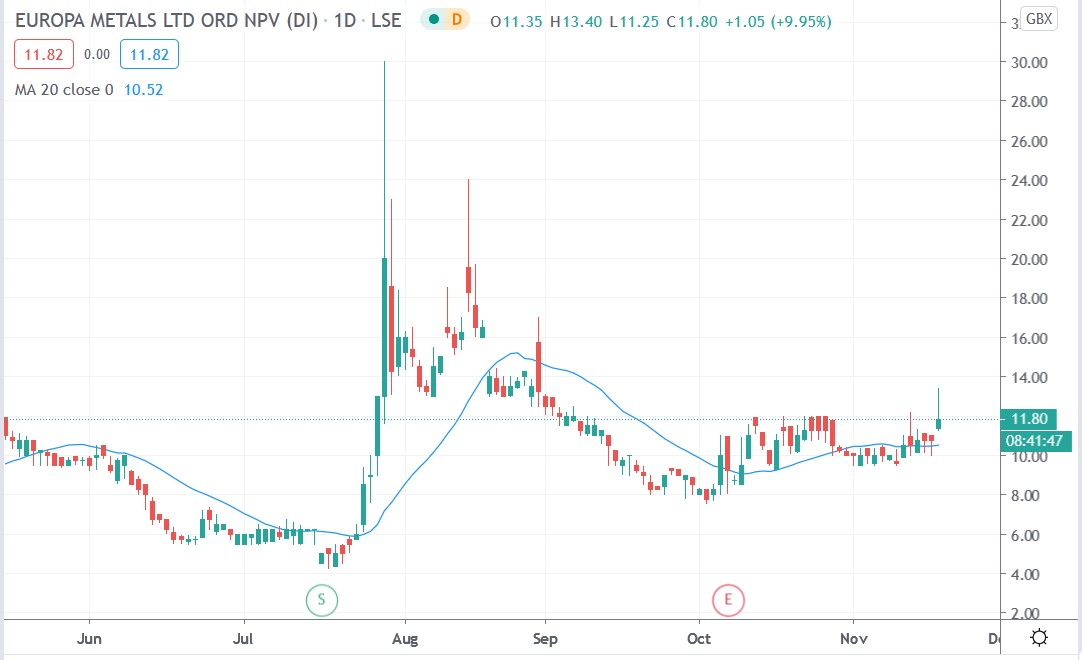 Europa Metals shares surged 24.6% today to trade at 13.40p having rallied from Tuesday's closing price of 10.75p.
People who read this also read: