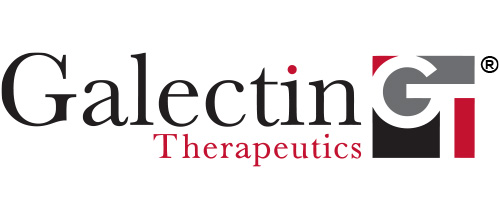 Shares of Galectin Therapeutics Inc. (NASDAQ: GALT) are one of the biggest gainers premarket on Wednesday, rising over 26% to $2.73, erasing the past week's losses.

The rally has come on the back of Tuesday evenings announcement regarding a paper published in the peer-reviewed Journal for ImmunoTherapy of Cancer (JITC).
Galectin said it provides further clinical evidence that using belapectin, a potent galectin-3 inhibitor, in combination with pembrolizumab (KEYTRUDA), significantly enhances tumour response to immunotherapy in patients with advanced metastatic melanoma (MM) and head and neck squamous cell carcinoma (HNSCC).
According to Galectin, the paper is titled "Enhancing Clinical and Immunological Effects of anti-PD-1 with Belapectin, a Galectin-3 Inhibitor," and describes results from an ongoing Phase 1 clinical study, which is a collaboration between Galectin Therapeutics and Providence Cancer Institute.
"The analysis of patients' tumor tissues is consistent with previously published pre-clinical data with belapectin and confirms the ability of belapectin to modulate the tumor microenvironment to favor anti-tumor activity," commented Pol F Boudes, Chief Medical Officer of Galectin Therapeutics.
"These proof-of-concept clinical data provide a strong rationale to initiate a randomized placebo-controlled phase 2 clinical trial to evaluate the efficacy and safety of belapectin in combination with a PD-1 inhibitor compared to a PD-1 inhibitor alone in this cancer patient population," added Boudes.
Should You Invest in Galectin Therapeutics Shares?
One of the most frequently asked questions we receive is, "what stocks are best to buy right now?" It's a wide-ranging question, but one that we have answered… Our AskTraders stock analysts regularly review the market and compile a list of which companies you should be adding to your portfolio, including short and longer-term positions. Here are the best stocks to buy right now