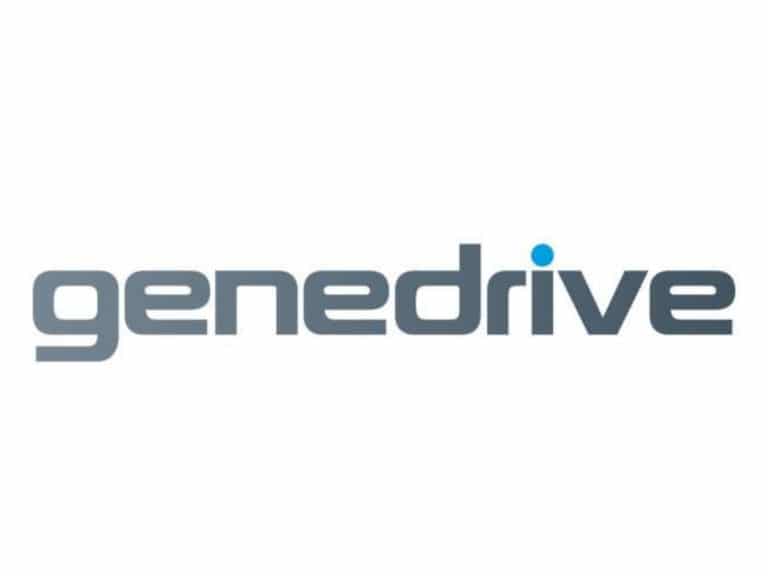 Shares of Genedrive PLC (LON: GDR) fell 34% after the molecular diagnostics company released disappointing financial results for the six months ended 31 December 2020. The company reported an operating loss of £2.9 million compared to 2019's £2.6 million loss.

Genedrive generated £400,000 in total revenue during the period compared to the £600,000 generated in 2019. The company reported that it made its first sale to Beckman Coulter Life Sciences worth £400,000 in February 2021, to be reflected in H2 results.
The company said that it had shifted its focus from low to middle-income countries to developed western countries that have established licensing frameworks and have more predictable product life cycles.
Genedrive said it is now focused on growing its partnership with US military contractor Mountain Horse Solutions, which should distribute its BioPlex diagnostics products to the US military through the Department of Defence.
The company is also progressing well with its hearing loss test for babies (AIHL test). The Genedrive® MT-RNR1 ID kit completed implementation studies in Manchester and Liverpool Hospitals and is on track for commercial launch in summer 2021.
Genedrive also noted that the pending regulatory approvals of its 96 SARS-CoV-2 kit by the World Health Organisation (WHO) and the US Food and Drug Administration (FDA) had slowed down the commercialisation the test kits.
David Budd, the Genedrive Plc CEO, commented:
"During 2020, the Company's development focus moved to the global COVID PCR testing opportunity. While commercial progress has been slowed by registration requirements, the Company made great strides in the development of our COVID test portfolio, POC test platform development, scalable manufacturing capability, and a  commercial distribution arrangement with Beckman Coulter that has the potential to be significant and long-term."
Geneddrive share price.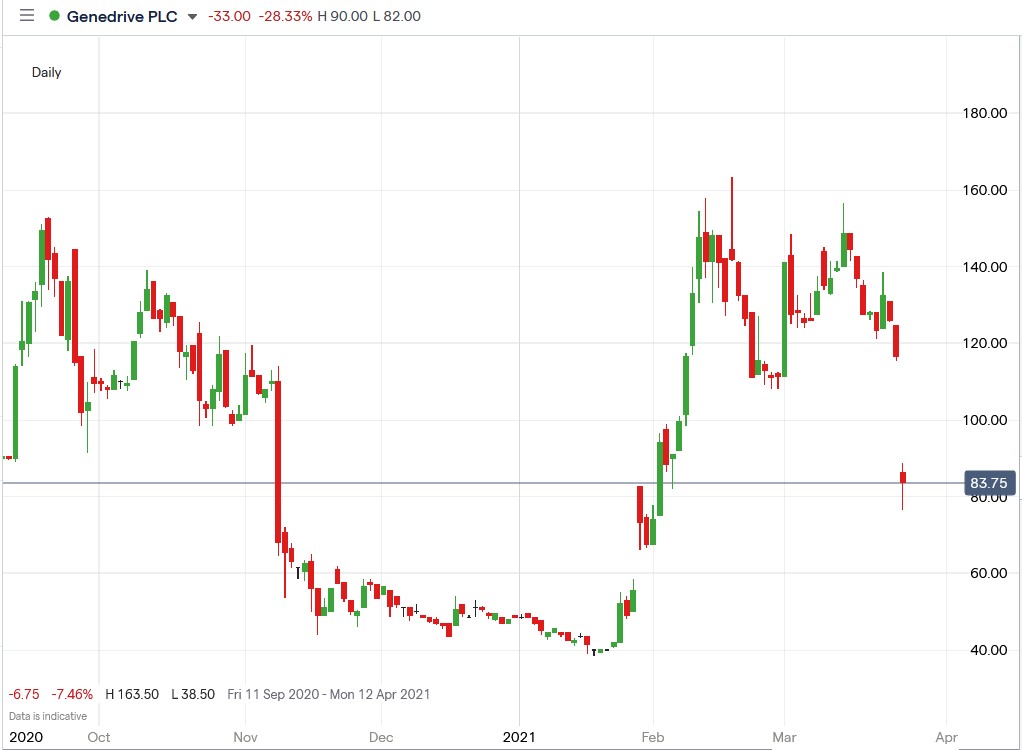 Genedrive shares plunge 34% to trade at 76.76p, having fallen from Wednesday's closing price of 116.25p.