Shares of Hellofresh, the German international meal-kit company, were down 7% today despite the company hiking its earnings guidance for Q2 2020. The company's stock gapped higher at the open today before giving up all its gains amid a broad market selloff.
Hellofresh raised its Q2 earnings estimates to between €965 million and €975 million, which is much higher than previous analysts' estimates. The company also expects full-year revenues to increase by between 55% and 70% boosted by the coronavirus pandemic, which made customers order more from meal-prep companies as opposed to eating out.
Hellofresh share price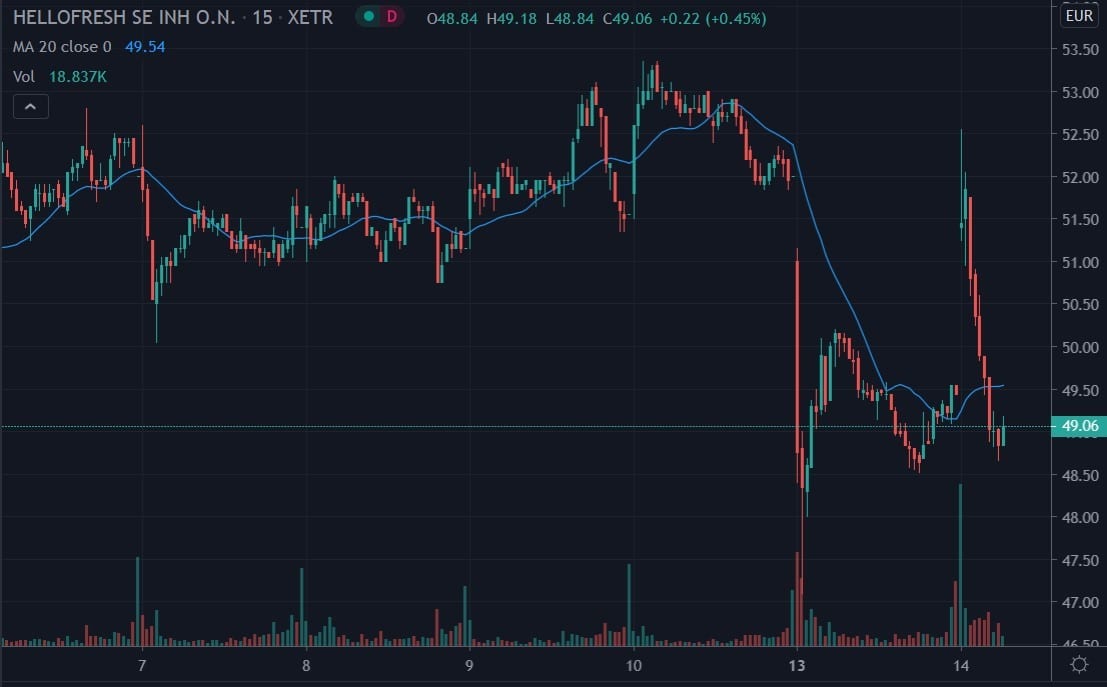 Rising Sino-US tensions combined with fears of a second wave of coronavirus infections after California reimposed some lockdown restrictions triggered the selloff. Investors are worried that the second wave of COVID-19 infections is likely to derail the economic recovery that is currently underway as countries reimpose lockdown measures.
Hellofresh has a huge international presence, which has contributed significantly to its current performance and is likely to keep growing over the medium-term.
CFDs are complex instruments and come with a high risk of losing money rapidly due to leverage . 75 % of retail investor accounts lose money when trading CFDs with this provider . You should consider whether you understand how CFDs work, and whether you can afford to take the high risk of losing your money .