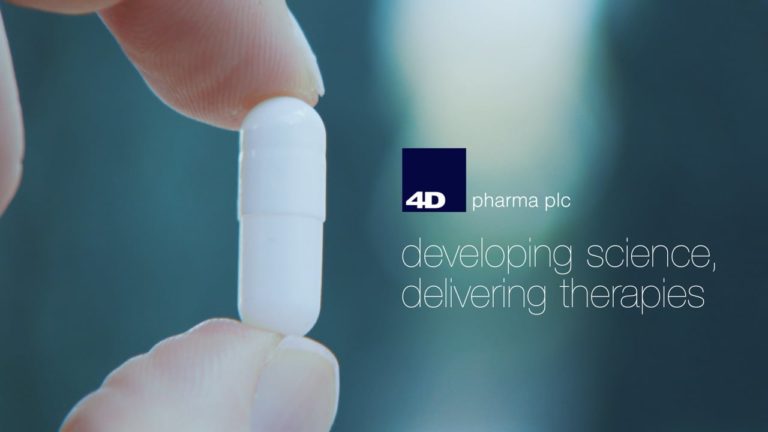 Shares of 4D Pharma PLC (LON: DDDD) today fell 28.4% despite the company announcing positive top-line results from the phase II trial of Blautix®, its irritable bowel syndrome (IBS) drug, which targets the two major types of IBS.
It is not clear yet why the stock sold off with the only explanation being that sellers stepped in pushing the price lower, or current stockholders decided to unwind their long positions triggering the selloff.
The pharmaceutical company is a market leader in the development of live biotherapeutics and Blautix® is the first drug to target both IBS-C and IBS-D.
The study focused on the effect of Blautix on both bowel pain and habit to arrive at a composite response endpoint generating a statistically significant impact on patients with both types of IBS.
Blautix also showed the potential to treat both types of IBS, unlike existing drugs that only work on one type of IBS.
Dr Alex Stevenson, 4D Pharma's Chief Scientific Officer said: "We are very pleased with the outcome of the Blautix Phase II study, demonstrating not only that Blautix has an effect in both IBS-C and IBS-D, but that it has a favourable safety profile. This is very relevant in a condition where all approved treatments only have activity in either IBS-C or IBS-D, and many have treatment-limiting side effects. Blautix could provide a highly differentiated option for patients and physicians."
4D Pharma share price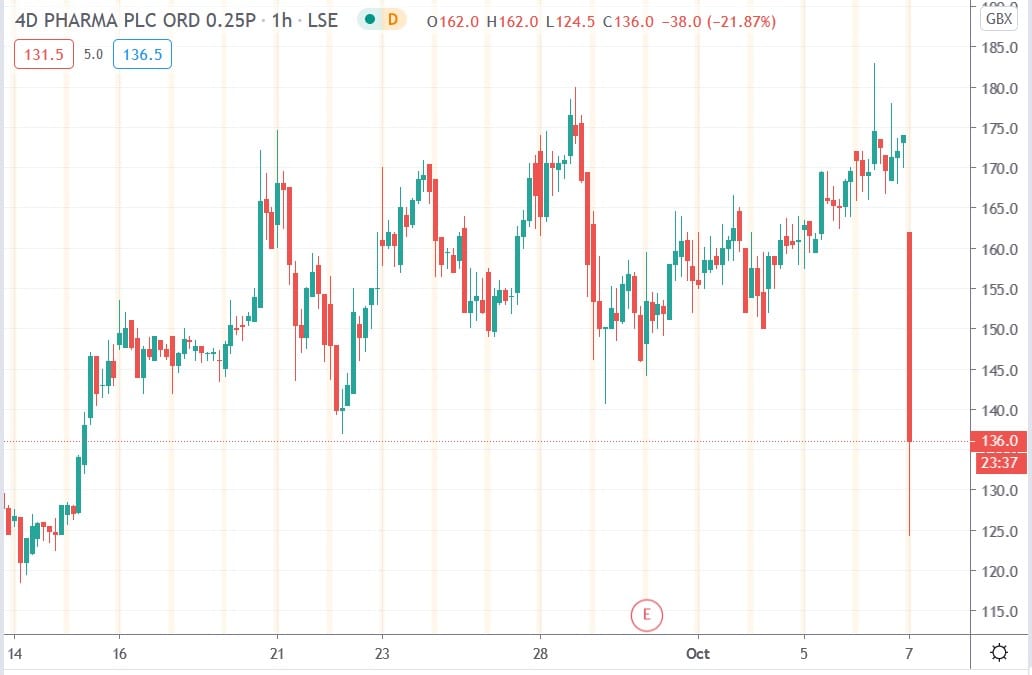 4D Pharma shares today fell 28.4% to trade at 124.5p having ended Tuesday's session trading at 174p.
People who read this also read: