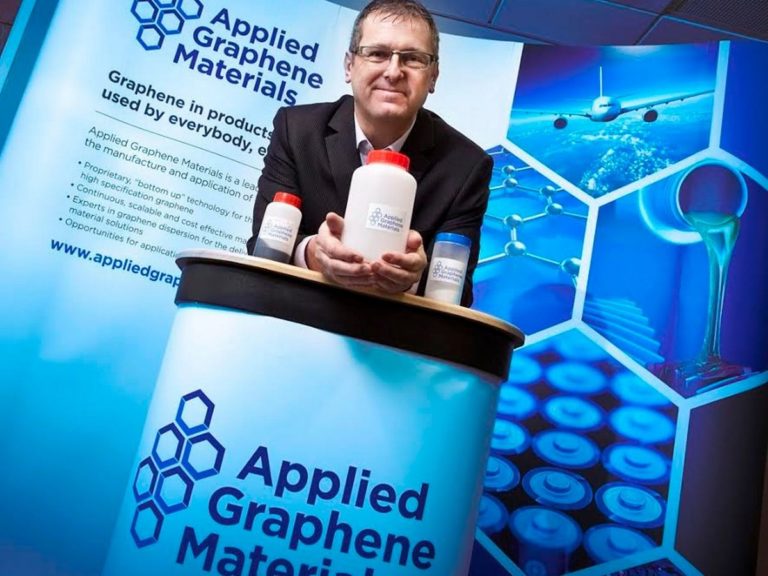 Shares of Applied Graphene Materials PLC (LON: AGM) today surged 13.44% after the company launched an Innovation Accelerator service that provides R&D services to business that use graphene in their products.
The new service will offer clients a wide variety of solutions including exclusive graphene-enhanced dispersions tailored for their systems, support from Applied Graphene's technical experts to develop custom projects, formulation services, and full system application testing and product characterisation.
Innovation Accelerator represents a potential new revenue stream for AGM and acknowledges its high-value support to customers during their product development phase, which can often last months.
Applied Graphene said that partners will pay a one-off fee for a standard package that includes R&D, quality control testing, on-going stability trials and a starter kit for graphene dispersion. Customised product specifications will be charged separate fees based on the project's requirements.
Adrian Potts, the CEO of Applied Graphene Materials, said: "The exciting product launches of our customers in recent days and months have been the result of extensive testing and collaboration with AGM's outstanding technicians, who have developed unique proprietary IP in graphene dispersion and application. I am confident that the formal launch of our Innovation Accelerator service will support growing momentum of product development both with AGM's existing and new customers across the world, and I would like to pay tribute to the great skill and hard work of our talented team."
Applied Graphene materials share price
Applied Graphene shares today surged 13.44% to 37p having ended Wednesday's session trading at 32.6p.
People who read this also read: