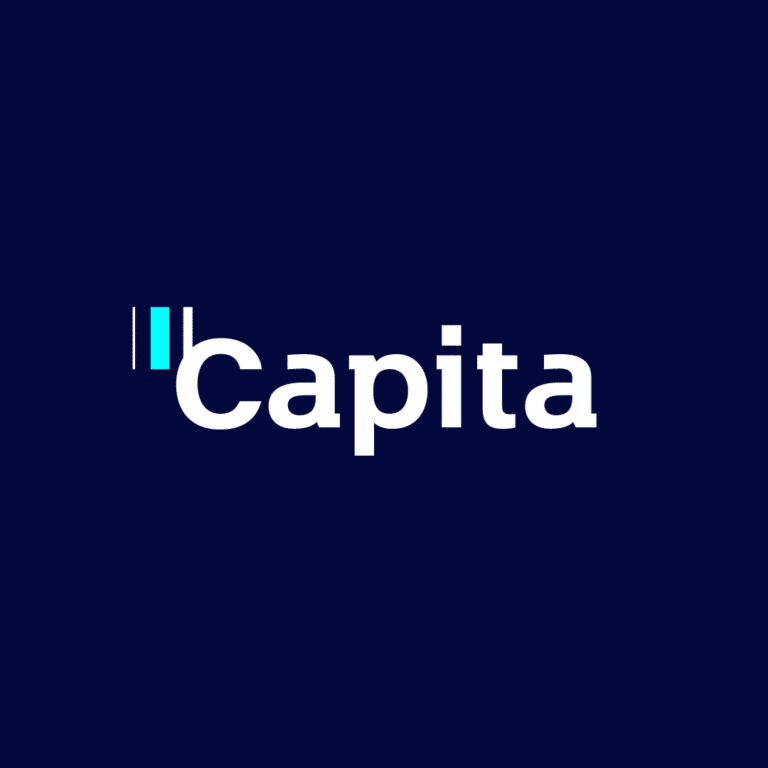 Shares of Capita PLC (LON: CPI) today surged 3.79% despite the company not making any major announcements.

The company's shares are trading at a major resistance level are forming a consolidating pattern, which means that a break either above or below the level could be forthcoming.
Long-term investors may find an excellent opportunity to buy Capita's shares at this level with the objective of benefitting from a potential upward spike.
The fact that the price has not broken convincingly below the level despite hovering there since March raises the chances of a bullish breakout and potential rally.
However, a major rally can only be triggered by a significant announcement such as a takeover offer or the disposal of one of its business units, which could generate significant cash flows for the company.
Investors should not ignore Capita's challenges given that the company has been struggling to remain profitable since last year and has swung to losses this year largely due to the coronavirus pandemic.
The company recently warned investors that it will take up to two years for its business to return to profitability.
Luckily the company has several contracts with the British government that should keep it afloat over the medium-term.
Capita share price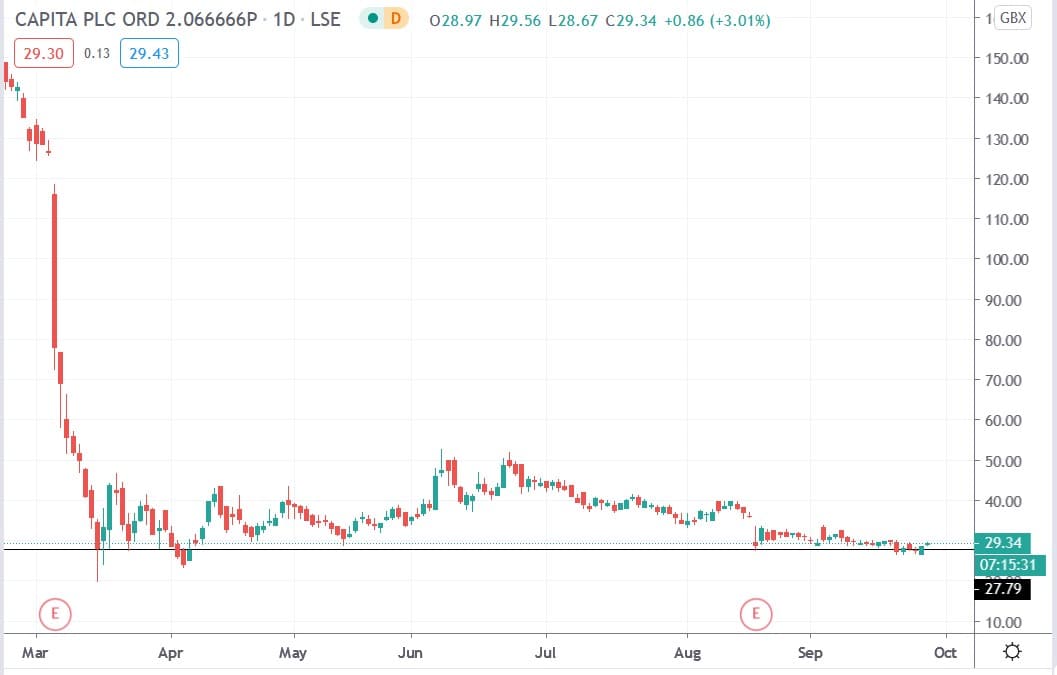 Capita shares today surged 3.79% to trade at 29.55p having risen from Friday's closing price of 28.47p.
People who read this also read: