Shares of Cloudcoco Group Plc (LON: CLCO) today surged 80.8% higher after the IT and communications company launched a Secure Global Learning Access (SGLA) platform for educational institutions in the UK.

The new platform will help institutions deliver education to international students who want to be educated at UK institutions but cannot travel to the UK due to the coronavirus restrictions.
The new system will ensure that international students can receive the high-quality education provided by UK colleges and universities remotely from their home countries.
Cloudcoco partnered with Jisc, a trusted digital procurement authority in UK education to promote the SGLA platform to institutions that need it.
The new platform was created in collaboration with Fortinet.
Mark Halpin, CEO of CloudCoCo, said: "The impact of the COVID-19 pandemic on international students has been well-publicised and I'm pleased we've been able, alongside Fortinet, to devise a solution with the potential to help the students continue their studies from abroad while providing vital support to universities in the UK."
Cloudcoco share price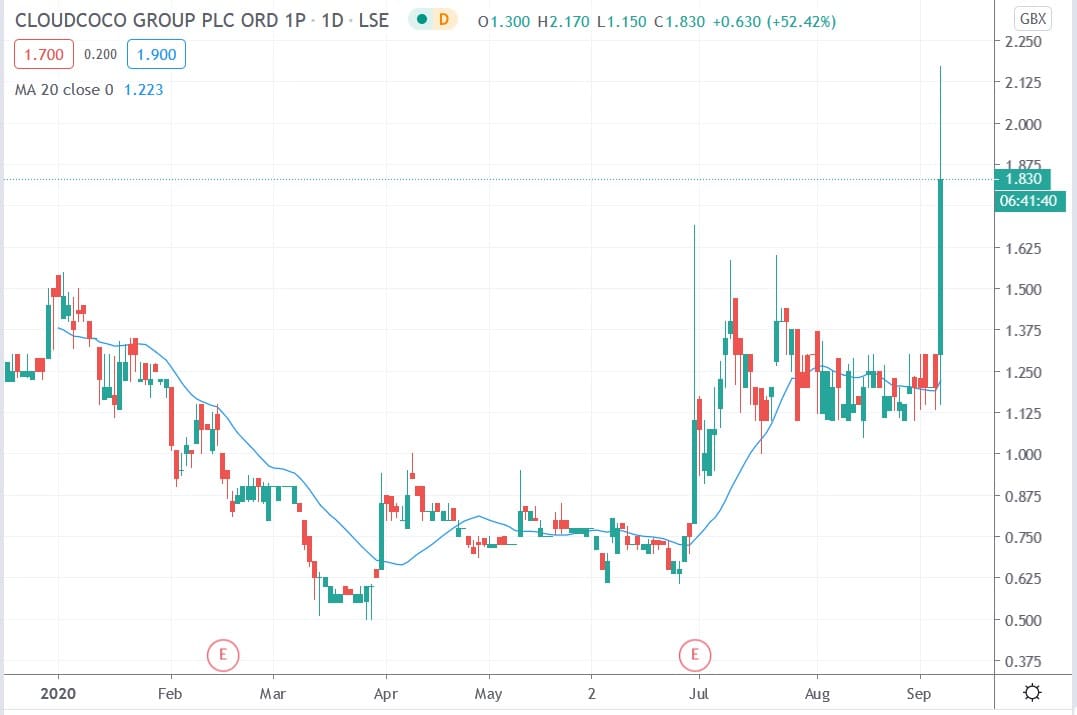 Cloudcoco shares surged 80.8% to trade at 2.17p having ended Friday's session trading at 1.20p.
People who read this also read: