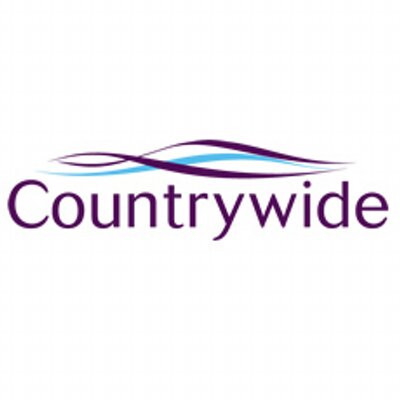 Shares of Countrywide PLC (LON: CWD) today crashed 15.9% after the UK's largest property company announced plans to raise £165 million, while kicking out key members of its board including the chairman and CEO.

The property group announced the appointment of Carl Leaver as its new chairman, while a new CEO will be named soon. Carl is a former head of digital at Marks & Spencer. The company admitted that it needs to restructure its existing debt in order to reduce its debt burden and exposure to creditors.
Countrywide revealed that it will raise £90 million of the funds via a private share placement of 10.3 million shares to Alchemy, a private equity fund and shareholder combined with a new £75 million loan from its existing lenders to be repaid over four years.
The company will use a significant portion of the new funds to clear existing loans worth £91.9 million. Part of the conditions for the new financing is that Paul Creffield, the Group's current managing director will retire and Peter Long, its executive chairman will step down.
The announcements were contained within Countrywide's half-year earnings results, which showed that the company's revenues fell to £173.8 million this year as compared to the £241.6 million recorded in H1 2019.
The group managed to record a £14.9 million profit through ruthless cost-cutting measures combined with a £44.6 million boost from the government in the form of deferred VAT, deferred PAYE and national insurance payments.
Countrywide share price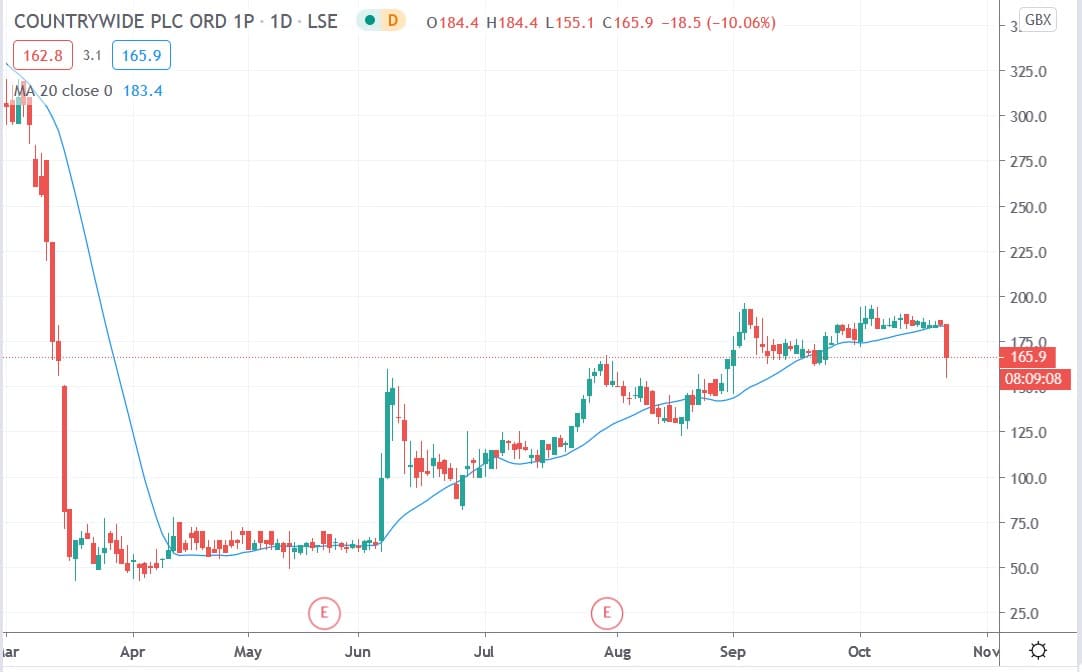 Countrywide shares today fell 15.9% to trade at 155p having dropped from Wednesday's closing price of 184.5p.
People who read this also read: