Shares of Curzon Energy (LON: CZN) surged 160% higher as investors expect the finalisation of the reverse takeover of London critical metals market (LCMM) by the end of August.
The company had signed a letter of intent (LOI) with Sun Seven Stars Investment Group (SSSIG) for a reverse takeover of LCMM on March 18, 2020.
The two companies had established a period of exclusivity lasting up to June 30, that has since been extended twice with the latest extension up to September 1, being announced last week on Wednesday.
Investors are hopeful that SSSIG, which owns LCMM, shall complete the reverse takeover deal by the latest deadline unlocking significant value for current shareholders and management.
Curzon Energy actively pursues acquisitions as its main growth engine, which would make the reverse takeover deal a huge boon for its shareholders. However, the stock might crash if the acquisition deal with LCMM is called off and does not materialise.
Curzon Energy share price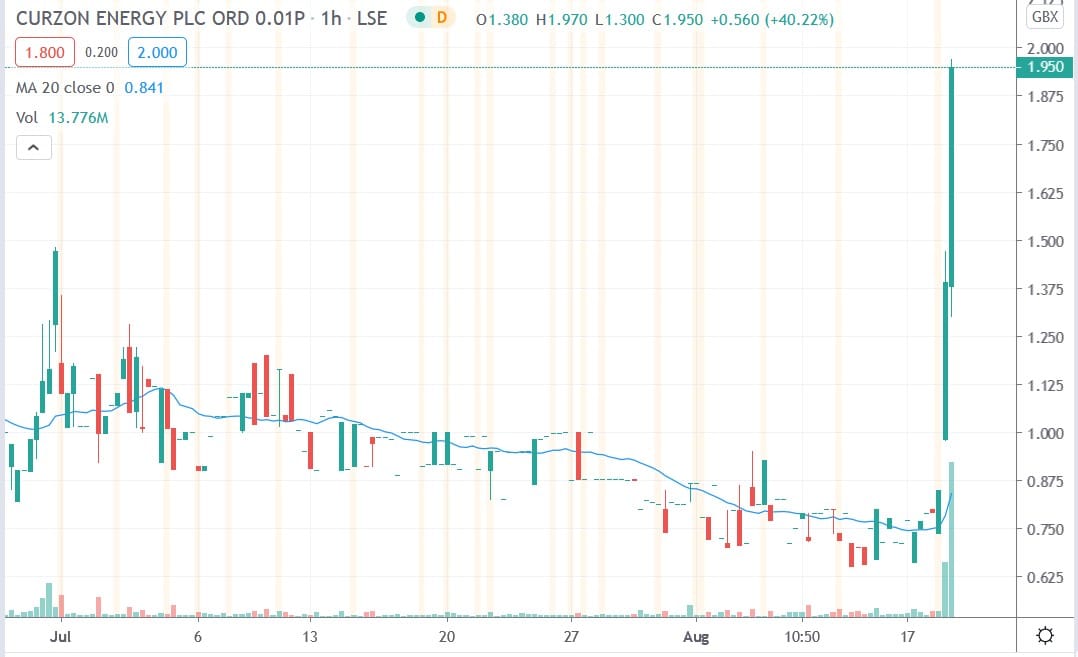 Curzon shares today rose 160.75% to trade at 2.060p having closed yesterday's session at 0.790p.