Shares of Kainos Group PLC (LON: KNOS) soared 30% today to record highs after the software company said it is now expecting full-year results to be "significantly ahead" of previous estimates.
The new guidance is based on strong customer demand in the year-to-date period. Moreover, the company benefited from "several one-off efficiencies", such as increased utilisation and reductions in recruitment, training and travel expenditure.
"Looking forward, we remain confident in our outlook for the financial year, which is underpinned by a robust pipeline and a significant contracted backlog. Notwithstanding we are mindful of the potential medium-term impacts of further lockdown measures and the broader economic disruption caused by Covid-19," said Kainos in a statement.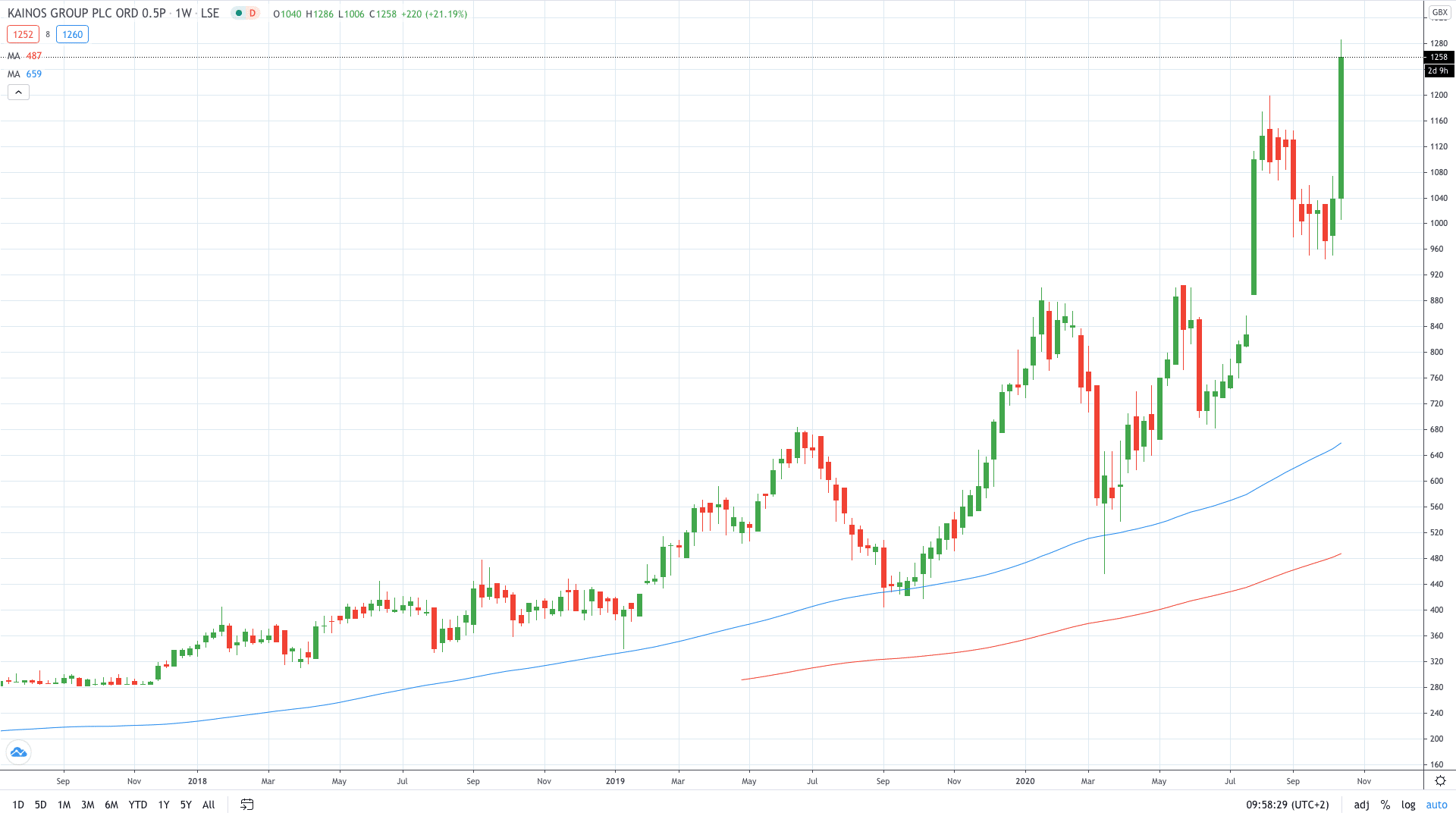 Kainos share price logged 1286p, which is the fresh all-time high for the KNOS. The next target for the buyers is 1356p.
PEOPLE WHO READ THIS ALSO VIEWED: