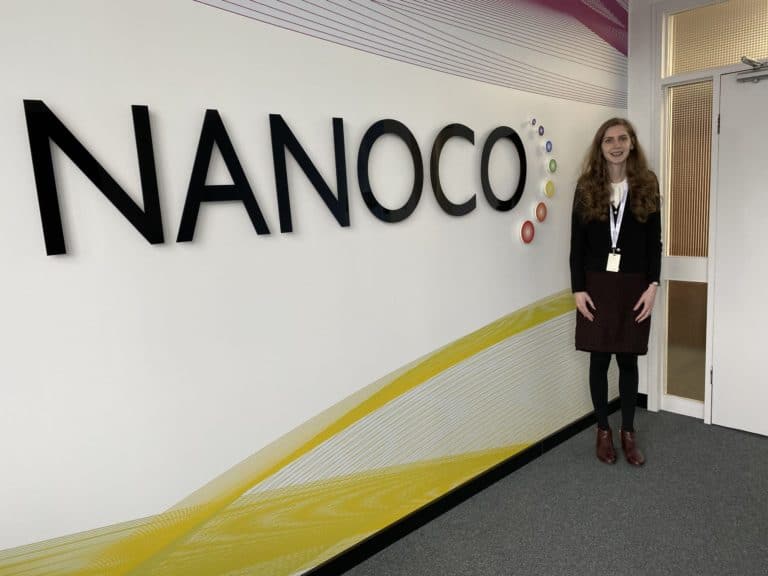 Shares of Nanoco Group PLC (LON: NANO) surged 6.05% at the open today despite the lack of any major news releases from the company.

However, looking at the company's price chart, we can see that it is trading near a major support level that has held since May, prior to which the level had held for multiple year's since its IPO in 2010, which could explain today's bounce.
Buyers might have stepped in at this crucial level to prevent the stock from falling further, but the overall trend remains quite bearing judging by the sustained downtrend that has been in place since early July.
The company which designs cutting-edge nanomaterials is a leading developer of quantum dot-matrix embedded technology equipment and is currently suing Samsung for patent infringements.
Nanoco raised £3.4 million in June to fund the above lawsuit and support other operations. The firm's long-term CEO Dr Michael Edelman also stepped down earlier this month after 16 years at the company's helm.
The stock is trading near its all-time highs hit in March 2020 and might be a great investment opportunity for long-term tech investors.*
Nanoco share price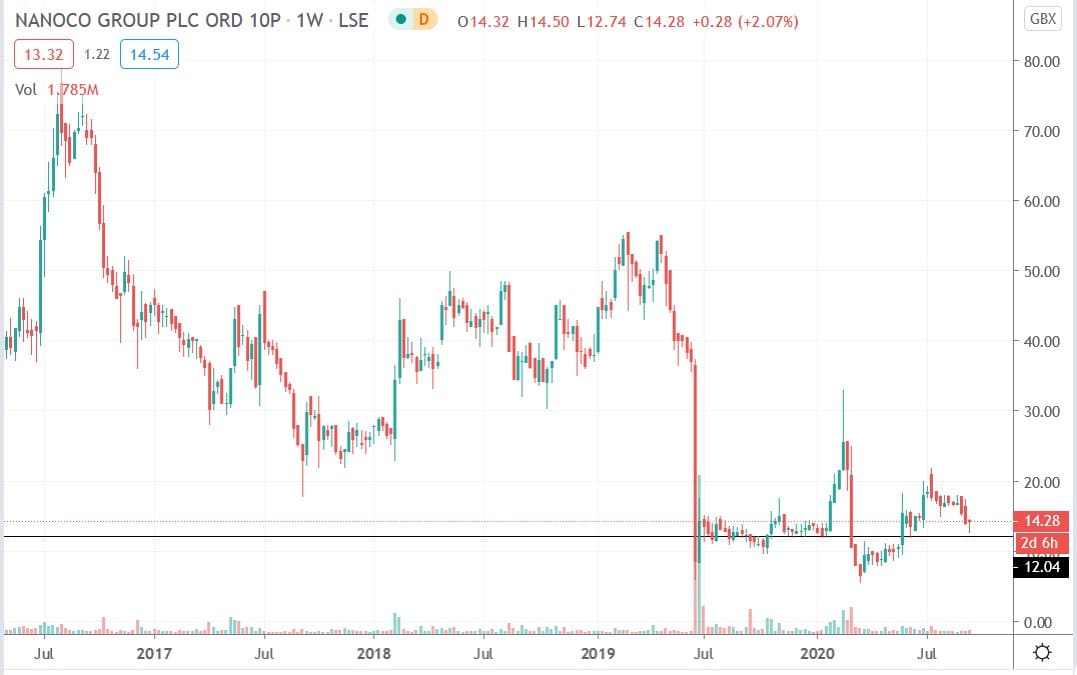 Nanoco shares today rose 6.05% to trade at 14.38p having closed Tuesday's session trading at 13.56p.
People who read this also read: