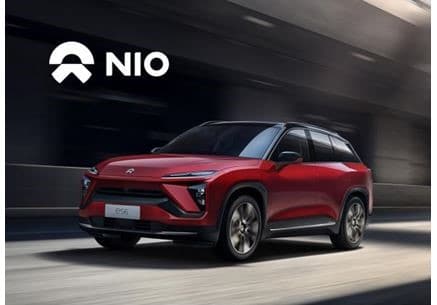 Shares of Nio Inc (NYSE: NIO) gained in premarket trading on Thursday after the electric vehicle (EV) maker unveiled a new battery leasing service. The new product will allow drivers to purchase an EV without actually owning the battery pack.
This way, Nio is lowering the starting price of an EV as the battery pack is its most expensive part. As a result, its ES6 sport-utility vehicle (SUV) price will come down from 343,600 yuan to 273,600 yuan ($39,553) for a version without the pack.
"We believe with BaaS, more customers of gasoline cars will consider electric vehicles," Nio's chief executive William Li said.
The company operates 143 battery stations around China. Drivers are able to change spent battery packs for fully charged replacements. Nio is building one new station each week, hoping to add as many as 300 stations next year.
Nio share price is trading around 1% higher in the premarket trading session. Last month, shares of Nio hit an all-time high above $16.