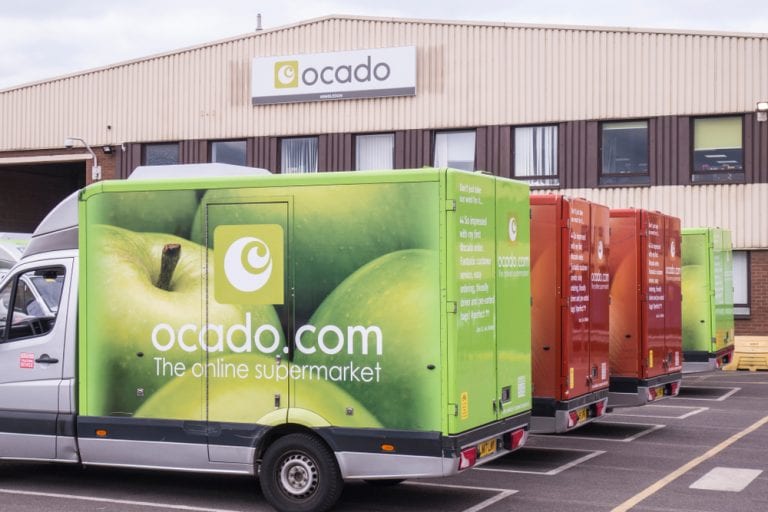 Shares of Ocado Group PLC (LON: OCDO) today surged 7.43% after the British online grocery supermarket chain issued a trading update saying that demand for Marks & Spencer products was quite high following their recent partnership.

The retailer reported that revenues from its grocery division were up 52% during the 13 weeks ended 30th August, which was an improvement on the 40% growth witnessed in Q2 and the 10% expansion recorded in Q1.
The online grocery chain also revealed that Marks & Spencer products were registering a higher weighting in the shopping baskets of its customers as compared to Waitrose companies before the switchover on 1st September.
The retail chain introduced 4,400 M&S food products to its catalogue to replace the 4,000 Waitrose products that were there before, but not all its customers were happy with the move based on their tweets.
Ocado share price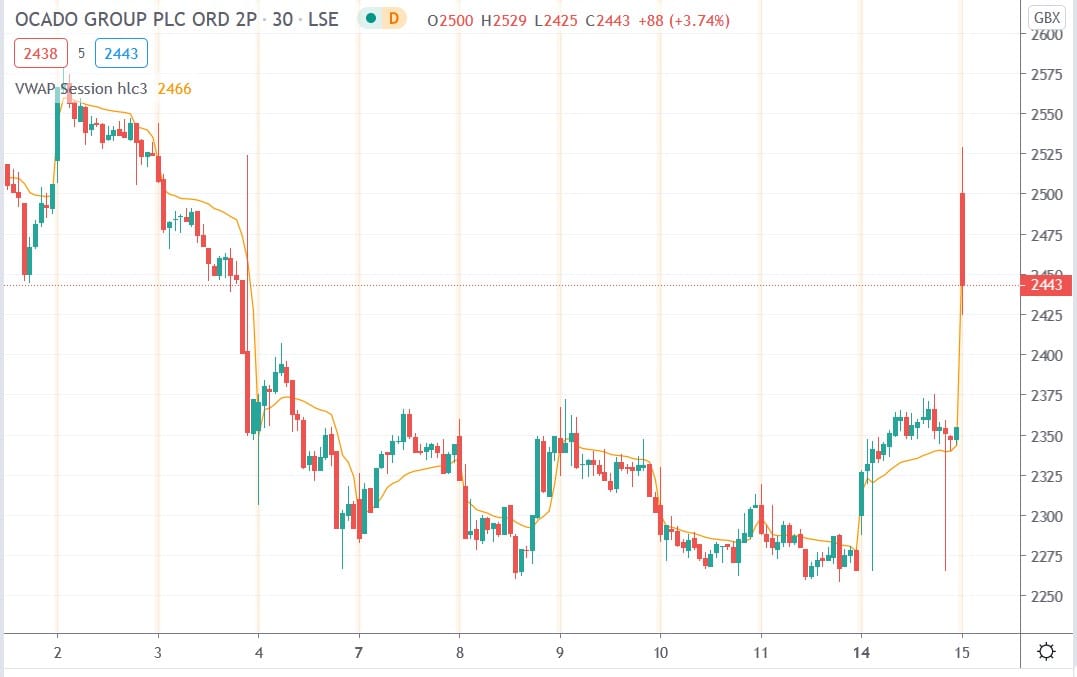 Ocado shares today surged 7.43% to trade at 2529p having gapped from Monday's closing price of 2354p.
Melanie Smith, Ocado's Retail CEO said: "These are transformational times for Ocado Retail with M&S products now exclusively available online at Ocado.com. The successful switchover means that M&S products are available to buy in a weekly shop side by side with branded products for the first time."
"As a result, we can now offer customers more choice and better value than ever before, wider ranges than any traditional retailer, and thousands of products that are only available online through Ocado.com."
People who read this also read: