Shares of Purplebricks Plc (LON: PURP) today fell 6.53% extending a 5-day losing streak as investors remained decidedly bearish about the UK property company.
The lack of fundamental drivers behind the move leads us to look at the stock's price chart to see whether there could be a technical or psychological reason behind the recent selling.
Luckily for us, it seems that Purplebricks shares turned lower after hitting a major resistance level, which saw sellers step into the markets and push its price lower.
Purplebricks shares turned lower after trading at 97p, which happens to be a major support/resistance level that has held since November 2016.
The level had earlier acted as a support zone before turning into resistance following the late February and March 2020 stock market selloff.
The stock is yet to break above this crucial level, which could fuel a major rally creating an excellent risk: reward setup for both long-term investors and short-term traders.
Purplebricks share price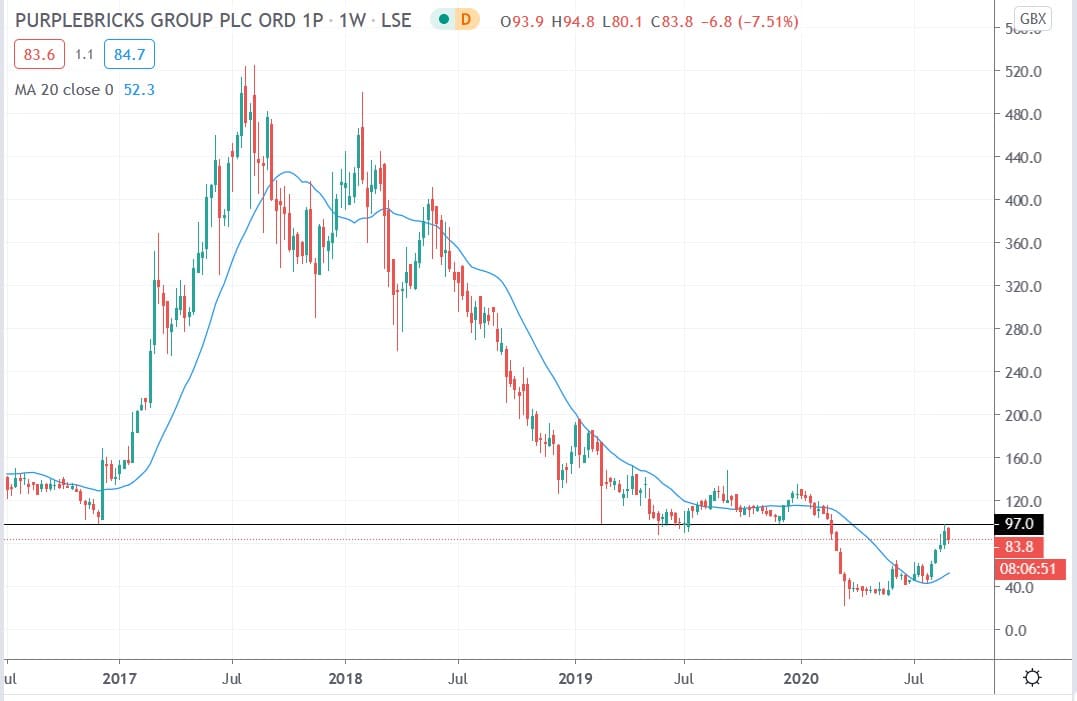 Purplebricks shares fell 6.53% today to trade at 80.1p having ended yesterday's session trading at 85.7p.
People who read this article also read these ones: