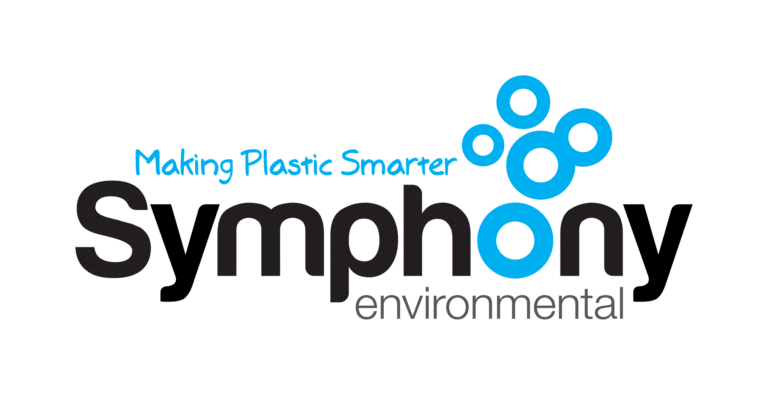 Shares of Symphony Environmental Technologies plc (LON: SYM) today surged 42.8% after the company reported that laboratory testing of its latest coronavirus protective plastic film had shown a 99.9% reduction in the virus within one hour.
The tests were done at Unicamp University in Sao Paolo State, Brazil, using its d2p anti-microbial technology, which was applied to a bovine form of the coronavirus.
Scientists at the university categorised Symphony's film coating technology as being virucidal meaning that it causes suicide in the virus before recommending that it be used as an effective virucidal agent against the coronavirus.
Michael Laurier, Symphony's CEO said: "This is another important breakthrough for Symphony, that leads to an exciting commercial phase that will help accelerate our global sales pipeline for d2p already in development. Plastic, unlike many other materials in common use, can be given anti-microbial properties, and d2p can be included in almost all the plastic products which we touch every day."
Symphony also announced that it had returned to profitability during the first half of 2020 with a pre-tax profit of £18,000 versus the £86,000 loss incurred last year. The firm's revenues rose to £4.8 million as compared to the £4.1 million recorded in 2019.
The company also announced that its d2p bread packaging had been approved by the FDA and that it had secured orders worth £1 million for its personal protective equipment.
Symphony Environmental share price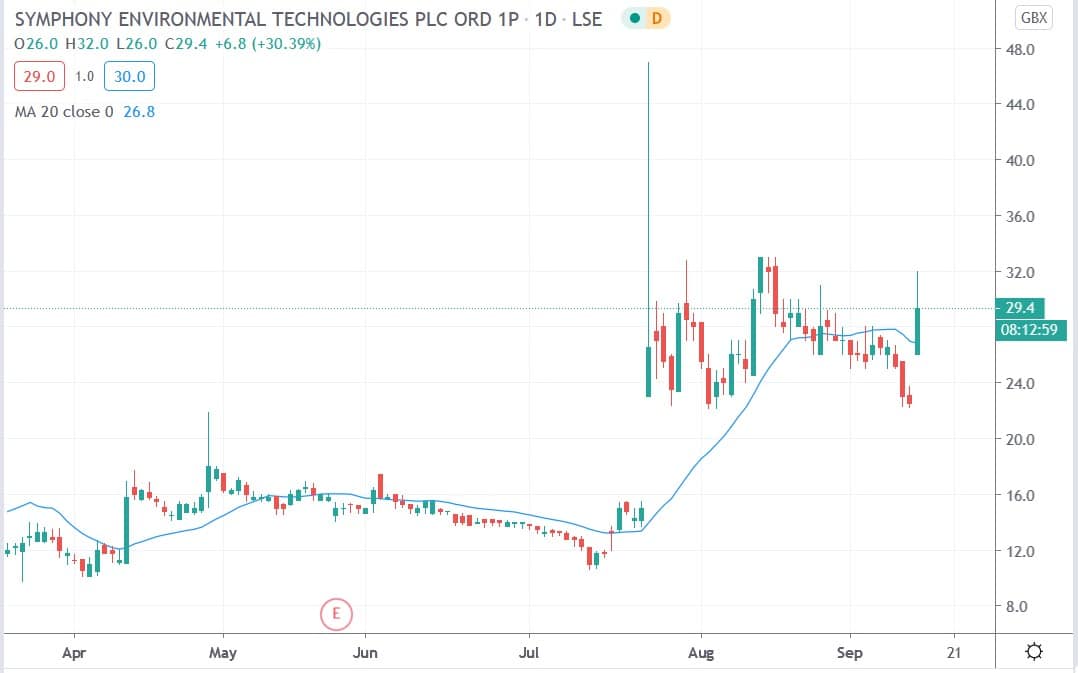 Symphony environmental shares today surged 42.8% to trade at 32p having ended Friday's session trading at 22.4p.
People who read this also read: