Shares of H&M (STO: HMb) soared 8% on Thursday after the fashion retailer posted fiscal third-quarter results that topped market expectations.

H&M saw its pretax profit drop to 2.37 billion crowns ($265.6 million) from last year's 5.01 billion. However, this was still comfortably higher than a 2.03 billion crown profit expected from the market's analysts.
Expectations that the company will report a profit of around 2 billion crowns were mostly based on the company's guidance from September.
"Through much-appreciated collections and rapid, decisive actions, we returned to profit," Chief Executive Helena Helmersson said. "Although the challenges are far from over, we believe that the worst is behind us and we are well placed to come out of the crisis stronger."
September sales were down 5% compared to the same period last year after losing around 19% in the three months ending August. The Swedish giant said that only 3% remain temporarily shut out of 5,000 stores it operates worldwide.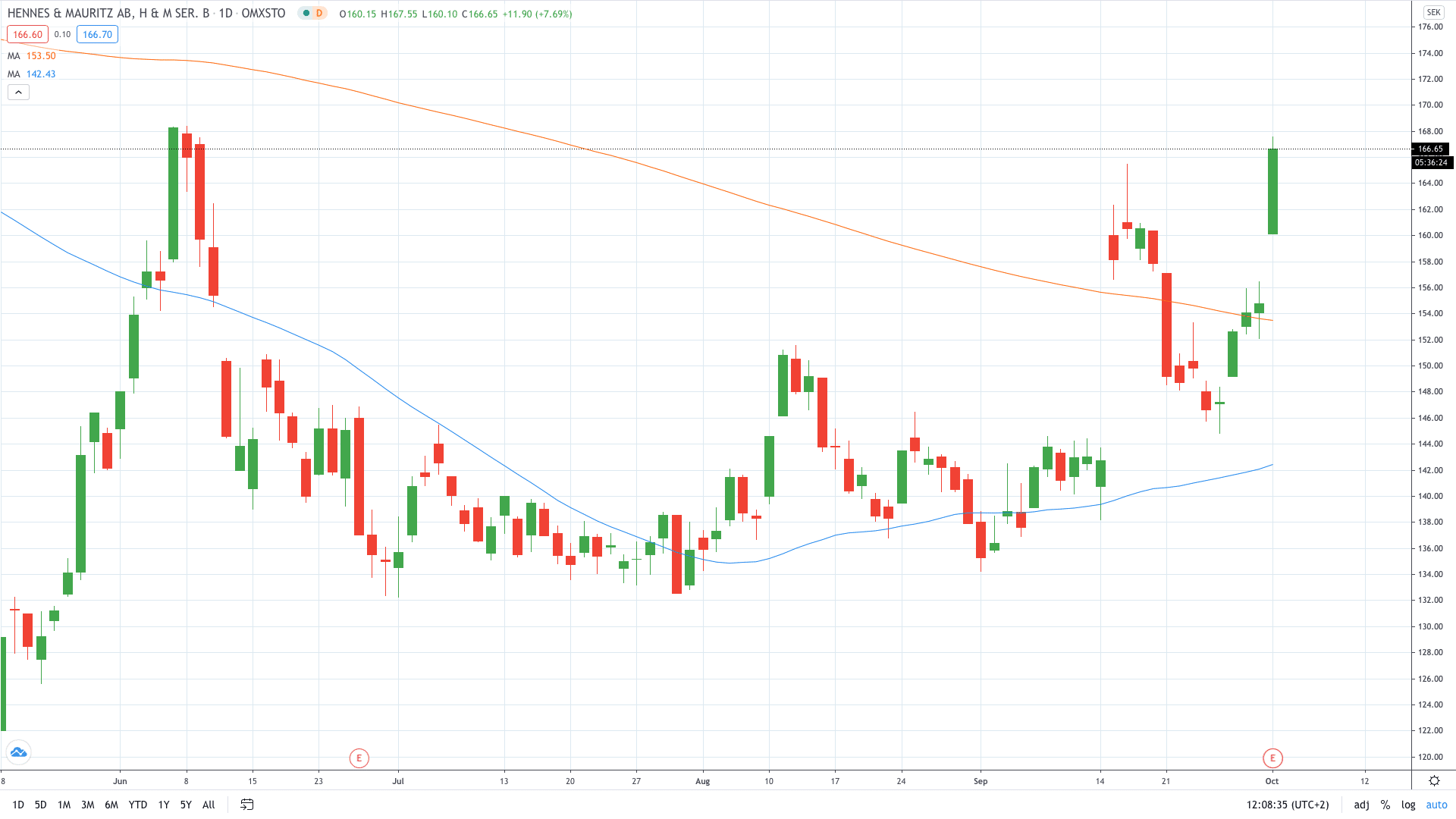 H&M share price trades around 8% higher on the day to log the new 4-month high 167.55.
PEOPLE WHO READ THIS ALSO VIEWED: