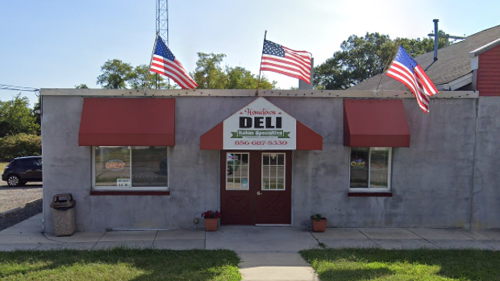 Shares of Hometown International (OTC: HWIN) are down over 20% on Friday, trading at $10.71 per share…

Now, I know you are thinking, who cares, I've never heard of them, but given the craziness of the stock market in recent times, this little known company, with just one delicatessen to its name, had a valuation of over $100 million. 
On Thursday, the stock closed at $13.50 per share, with CNBC stating that the company's common stock alone is worth $20.5 million.
The president, CEO, and CFO of Hometown International, according to CNBC, is Paul Morina, the head wrestling coach and principal of New Jersey High School. 
According to reports, the company's shop, Your Hometown Deli, did just $35,000 in sales combined over the past two years. 
Hedgefund manager David Einhorn warned of the dangers to retail investors in a letter to clients on Thursday. 
From CNBC: "The pastrami must be amazing," Einhorn cracked of the company, whose stock from late March 2020 to early September rose to more than $9 per share from $3.25 per share despite the deli — its only operating business — being closed due to the coronavirus pandemic during that time frame.
It now seems as though those highs are coming to an end…
As I write this, its shares are down further, now under $10, at -27.9%.