Shares of HSBC Holdings plc (LON: HSBA) are likely to open higher tomorrow on news that the global banking group was considering exiting the US retail banking market to improve the performance is its North American division.

The British multinational banking group announced last month that it intends to reduce its annual operating costs to below $31 billion by 2022, an ambitious goal that will significantly lower its operating costs having reported $42.3 billion in operating expenses in 2019.
HSBC is keen to transform its US banking business where it has struggled to get a strong footing against the major American banks that dominate the market despite entering the market in 1875 when it opened its first branch in San Francisco.
However, the banking group refused to comment on the story, which was first published by the Financial Times.
Bankings tock have witnessed a major resurgence since late September in a cyclical shift that has seen HSCB stock rally over 41% since September 28. Investors who are sitting on these impressive gains might be best served to take some profits off the table as we head into December.
HSBC share price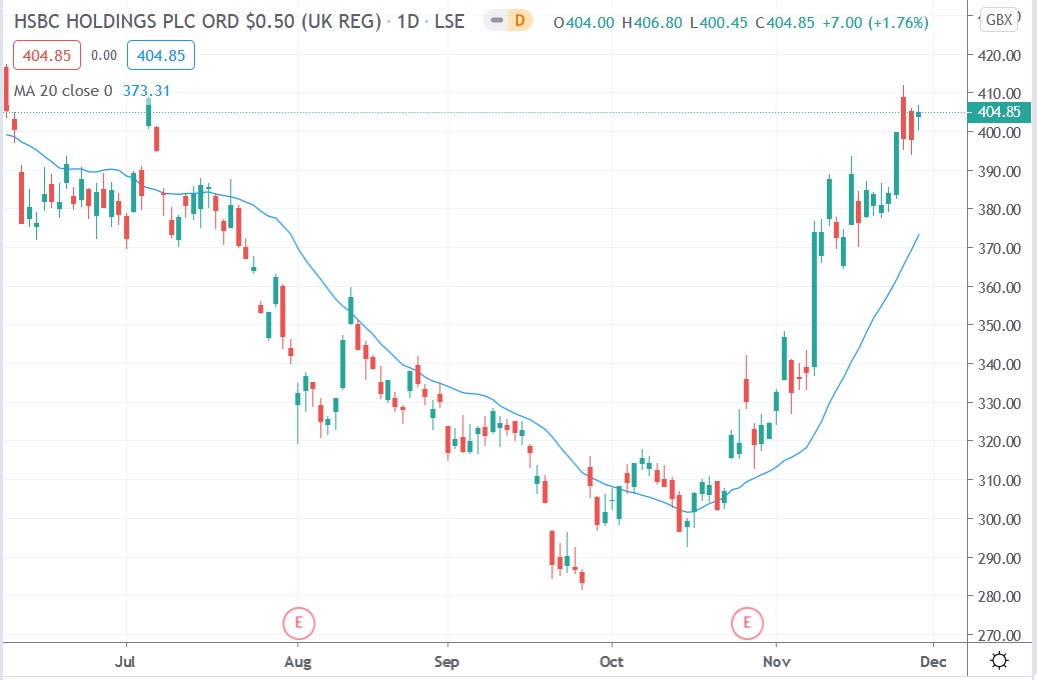 HSBC shares are down 31% this year despite the recent 2-month rally.
People who read this also read: