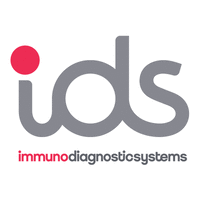 Shares of Immunodiagnostic Systems Hldgs PLC (LON: IDH) surged 57.5% today after two of its SARS-CoV-2 coronavirus test kits went on sale in Europe.

The two rapid antigen test kits can be performed by a trained healthcare professional in community settings without the need for any laboratory equipment.
The two tests are known as Coronavirus Ag Rapid Test Cassette (Swab) and SARS-CoV-2 Antigen Rapid Test Kit and can be conducted at schools, workplaces and doctor's surgeries without having to be sent to a laboratory for confirmation.
Immunodiagnostic Systems' (IDS) tests are being sold in all countries that accept the European Union's CE mark as a regulatory standard.
The test can determine the presence of the SARS-CoV-2 nucleocapsid protein antigen (the coronavirus) via a direct nasopharyngeal swab sample, and provide the result within 15 minutes.
The company, which is commonly referred to as IDS develops and manufactures innovative immunoassays and automated immunoanalyser technologies that can significantly improve diagnostic outcomes for patients.
IDS also provides other laboratory-based coronavirus tests used to identify antibodies in symptomatic and asymptomatic individuals.
IDH share price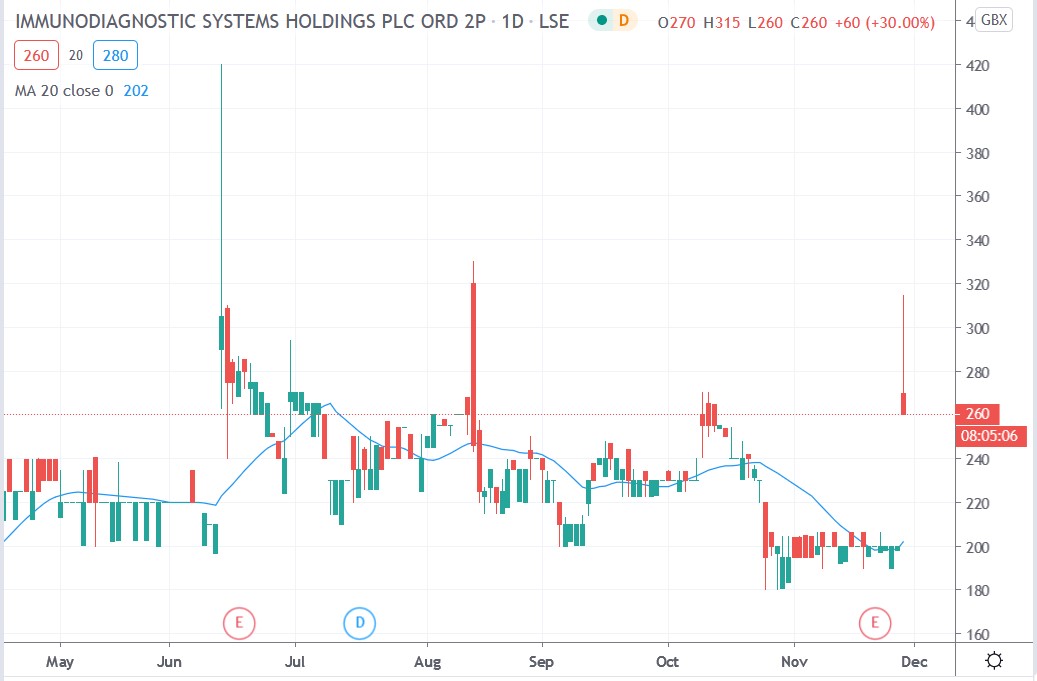 IDH shares today surged 57.5% to trade at 315p having rallied from yesterday's closing price of 200p.
People who read this also read: