Shares of IQ-AI Ltd (LON: IQAI) today surged 31.1% after the company reported that it has received regulatory approval from the US Food & Drug Administration (FDA) to market its Liver Surface Nodularity (LSN) software within the United States.
The LSN technology was developed by Imaging Biometrics an IQ-AI subsidiary and it presents a new way to analyse CT scans for conditions including liver inflammation, early fibrosis, advanced fibrosis, and cirrhosis.
The innovative software allows medical professionals to do virtual biopsies of the liver instead of the painful physical biopsies that most people suffering from chronic liver conditions have to undergo.
IQ-AI's technology has a huge addressable market given that over 2 billion people globally have some form of chronic liver diseases and have to undergo painful biopsies that are prone to misdiagnosis and can cost up to $3,000.
The company expects to get approval from European regulators later this quarter after applying for a CE Mark.
IQ-AI told investors that: "Now that the FDA has granted market clearance, Imaging Biometrics and AI Metrics will begin to actively market and sell LSN in the USA,"
IQAI share price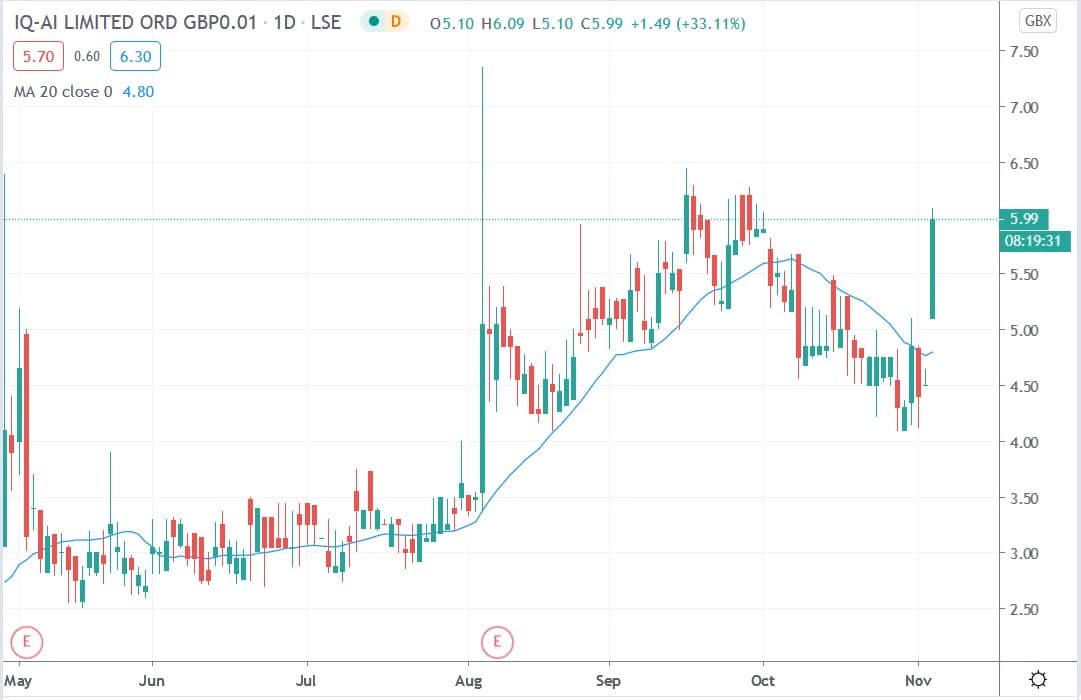 IQAI shares today surged 31.1% to trade at 5.90p having rallied from Tuesday's closing price of 4.50p.
People who read this also read: