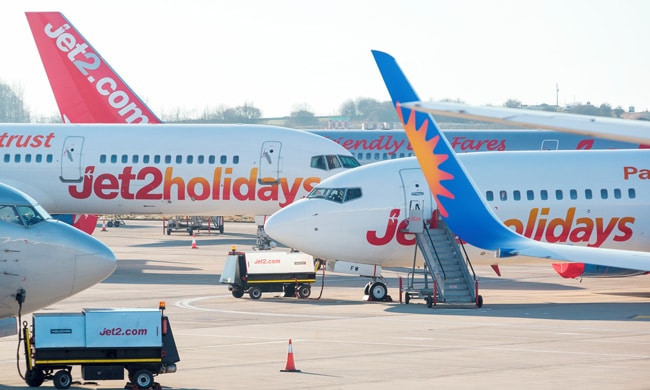 Shares of Jet2 PLC (LON: JET2) today fell up to 2.77% as the global aviation industry continues to struggle due to the coronavirus pandemic lockdown measures. Jet2 recently rebranded into a leisure travel group and is looking to attract leisure travellers even as business travel almost ground to a halt.
The airline group was known as Dart Group up to 17th September when it changed its corporate name to Jet2 in line with its main airline. The company's shares have been trading in a range since rebranding, but just broke out, although it is too early to say if its a false break or not.
However, the outlook for the airline industry remains uncertain as the second wave of coronavirus infections spreads across Europe, the US and the world in general.
The lack of an approved vaccine that is commercially available hangs like a dark cloud on the aviation industry. However, many companies are working on vaccines that could be commercially available next year, which could give the airline industry a much-needed boost.
Jet2 launched new travel destinations in early September and is well-positioned to capitalise on any future resurgence in air travel.
Jet2 share price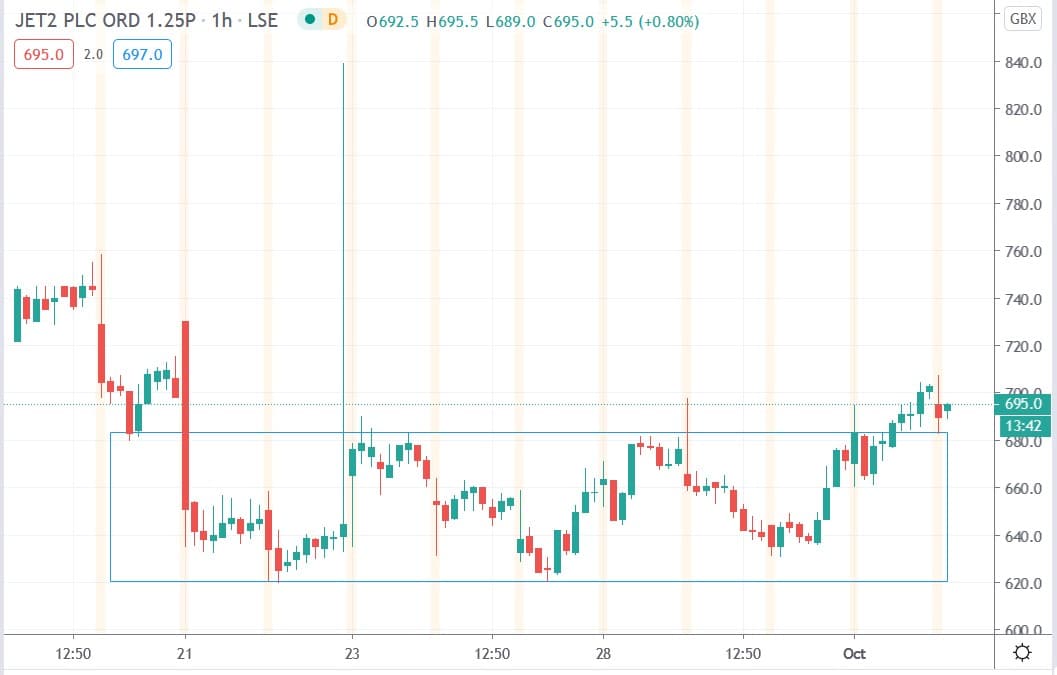 Jet2 shares today fell 2.77% to trade at 683p having closed Thursday's session trading at 702.5p.
People who read this also read: