Shares of KEFI Gold and Copper Plc (LON: KEFI) edged 6.3% after the company clarified that it had not breached any of its Tulu Kapi mining licenses conditions and had not received any notice of the same from the government.
The company revealed that it had held formula meetings with the project's shareholders, including government officials and agreed on future development milestones.
KEFI is not worried about its license status given its close working relationships with the government, which is also a stakeholder in the Tulu Kapi project.

The company's shares have been sidelined for a while now despite making several positive announcements as its mining projects are still far from being generating revenues.
KEFI Minerals has another gold and copper project in Saudi Arabia where it recently reported encouraging initial drill results but is far from commercialising the project.
The miner said that it was working on securing the funds needed to advance the Tulu Kapi project, which can produce 140,000 ounces of gold on an annual basis over the mines projected seven-year lifetime.
Investors were concerned about the miner's future if its license was cancelled, leaving it only with the Saudi Arabian project. The company will have lost all its investment in the project, which could destabilise it significantly.
KEFI confirmed that it expects the Tulu Kapi project to generate over $250 million in foreign exchange earnings for the Ethiopian government once mining operations kick-off.
The company's shares have not recovered all their losses from the media rumours, but today's rally is a step in the right direction.
KEFI share price.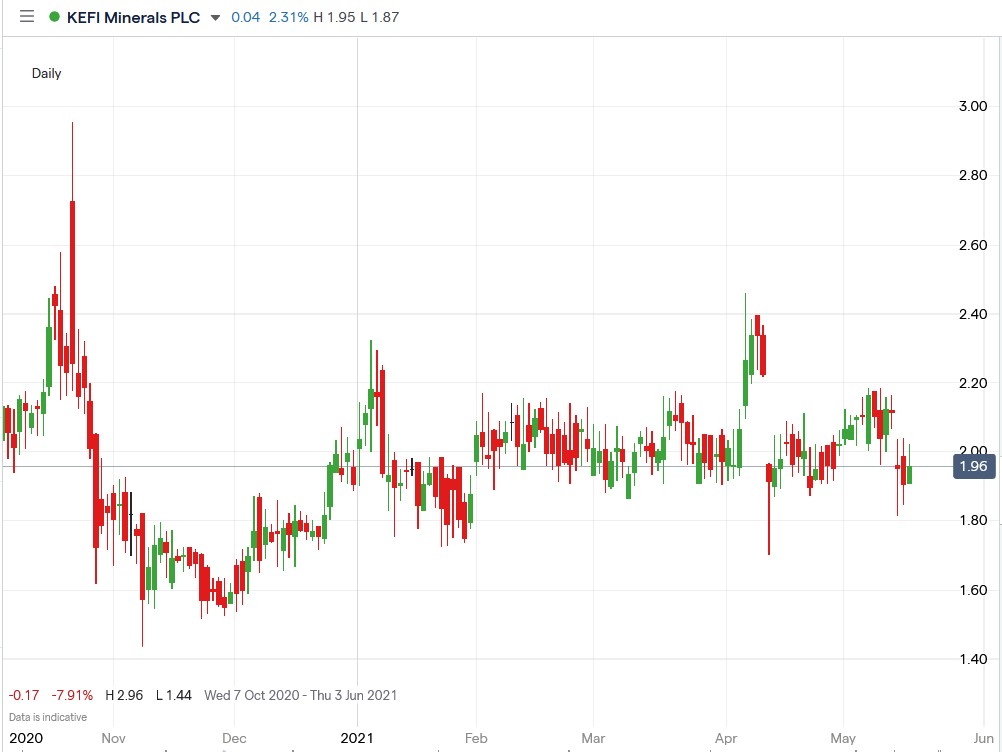 KEFI shares edged 6.32% higher to trade at 2.02p, rising from Tuesday's closing price of 1.90p.