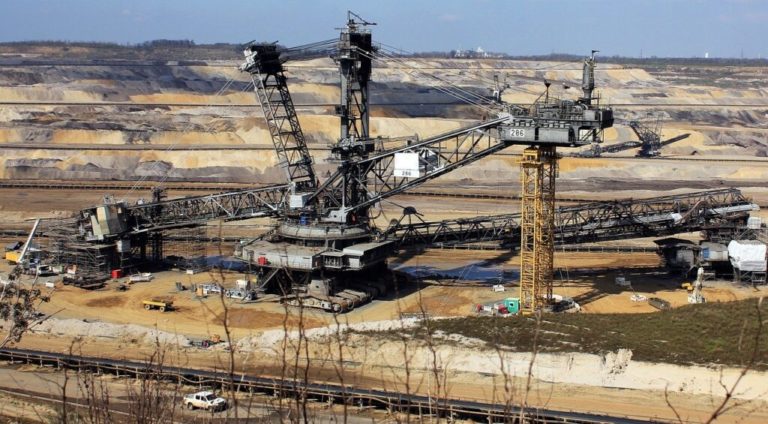 Shares of KEFI Gold and Copper Plc (LON: KEFI) gapped 6.7% higher after the mining company released a new corporate presentation, showing that it is more valuable than its current market valuation.

If the miner's share price accurately reflected its net project value (NPV), each share would be worth 14p compared to their current price around the 2p level. The company also provided updates on its Tulu Kapi gold project.
KEFI revealed that it is transitioning from a grassroots explorer into an explorer, developer, and hands-on operator of mining joint ventures in collaboration with strong local partners in the Arabian-Nubian Shield.
The miner aims to get the approval and execution of detailed finance documentation to release project equity and subordinated debt subscriptions followed by senior debt drawdown in H2 2021.
KEFI intends to keep building starter homes for displaced community members, compensate displaced families, and provide employment and training schemes for the broader community.
The emergence of well-capitalised local investors looking to re-invest in Ethiopia in line with government plans to open up the economy is a significant boost to KEFI's long term plans in the country.
KEFI recently made a significant Volcanogenic Massive Sulphide (VMS) discovery at Hawiah in Saudi Arabia with promising maiden resource estimates and positive preliminary economic assessments (PEAs).
The company has commissioned a preliminary feasibility study for Hawiah and plans to start development as soon as the study results are finalised. The company has achieved all the above milestones despite several COVID-19 related site lockdowns.
Kefi Gold share price.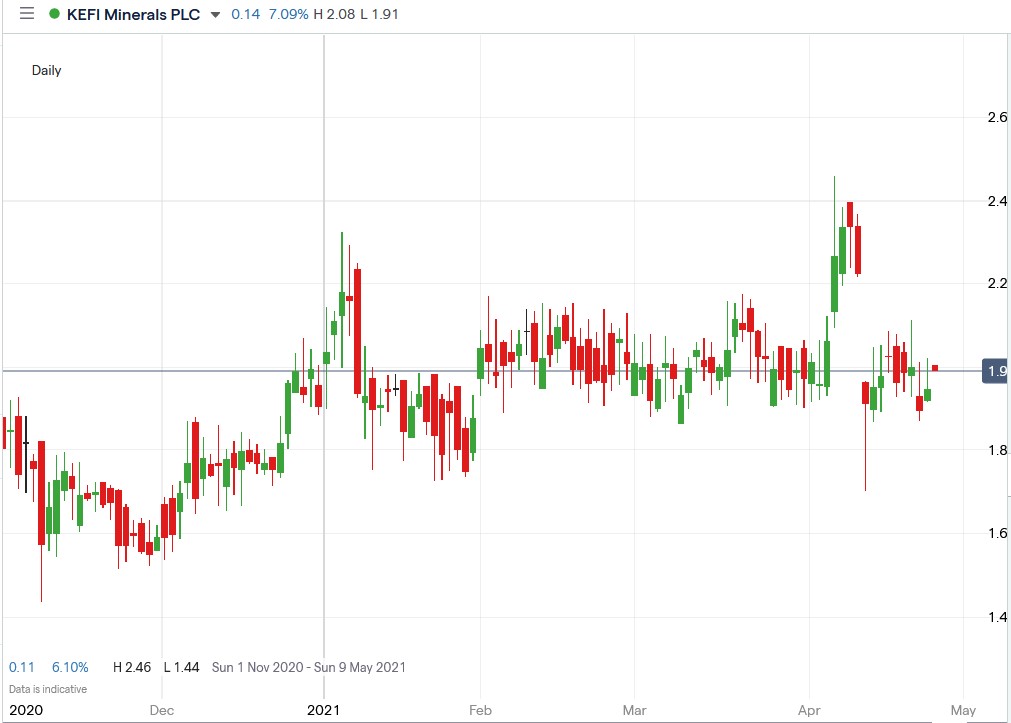 Kefi Gold shares gapped 6.67% higher to trade at 2.08p, rising from Monday's closing price of 1.95p.
Should You Invest in KEFI Gold and Copper Shares?
After a fall from the $2,000 level, could gold be set for another run higher? If you're a gold investor, you won't want to miss out on these stocks… Discover which companies our analysts are focusing their attention on for the coming months. If gold does move back to $2,000, these investments could see significant gains