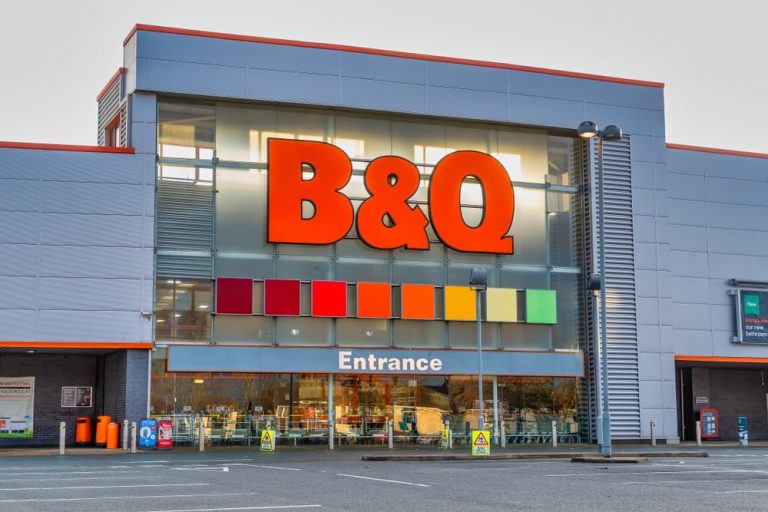 Shares of Kingfisher plc (LON: KGF) today surged 7.24% after the British retail company revealed that its pre-tax profits rose 62.4% to £398 million, and its free cash flow surged to £1.04 billion in the six months to July 31, 2020.
The retailer's excellent H1 results saw investors buy its stock despite the company saying that it would not reinstate its dividend payment given the uncertain business environment amid rising COVID-19 cases in the UK that could lead to another lockdown.
The group reported that its overall sales fell 1.3% to £5.9 billion during the review period driven by a 1.6% decline in like-for-like sales.
Kingfisher's individual business units had mixed results with the UK's Screwfix, the two French chains, Russia, Spain and Portugal businesses reporting slight declines, while the UK's B&Q, the Poland and Romania subsidiaries registering significant growth.
Most of the firm's profits were generated in Q2, which started in May as all its brands registered significant growth causing like-for-like sales to surge 19.5% with the exception of its Russian and Iberian divisions.
Kingfisher noted that the second half was off to a great start given that like-for-like sales were up 16.6% during the period from August to September 19th.
Kingfisher share price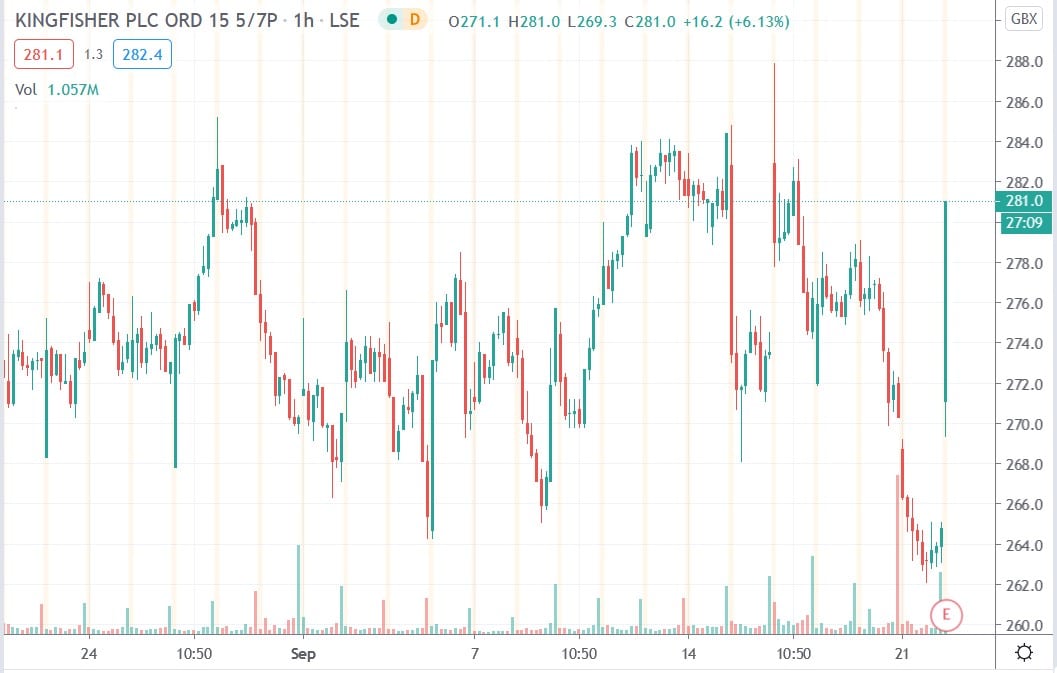 Kingfisher shares today surged 7.24% to trade at 284.1p having ended Monday's session trading at 264.9p.
People who read this also read: