Shares of fashion brand Levi Strauss & Company (NYSE: LEVI) have surged post-market on Tuesday and premarket today after the company reported eCommerce revenue grew 52%.
Levi stated that its global digital revenues, which includes the company's eCommerce sites, and traditional wholesale customers, grew 50% year on year. 
Despite revenue declining, the company said that its online revenue growth partially offset the fall.
Levi also said that its women's business continued to take market share…
"We exceeded our expectations for the third quarter, our total digital business has doubled as a share of total net revenues, and Levi's remains the global leader in denim, where our women's business continues to take market share. And the brand has gotten even stronger during the pandemic," commented Chip Bergh, president and chief executive officer of Levi's.
In its earnings call, the company's management said that they anticipate a strong performance heading into the end of the year. However, sales will be down, and that it will stop paying a dividend in Q4, but will aim to resume the payouts in 2021 if its strong performance continues.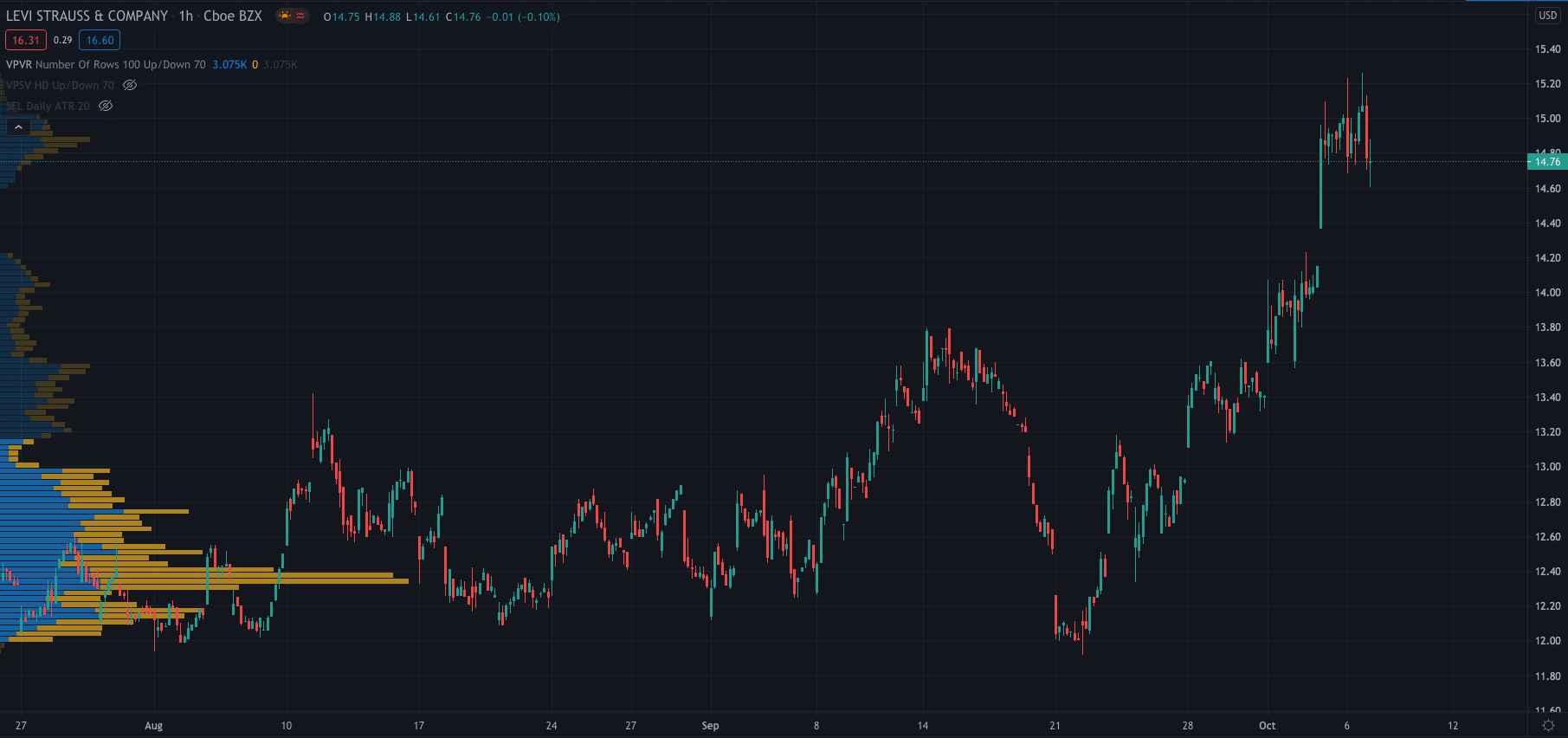 Overall, Levi's sales were down 27% in the third quarter as the coronavirus pandemic forced stores to close, while its earnings per share came in at $0.08 per share against an expected loss of $0.22 per share. 
Looking ahead, the company said that ongoing uncertainty from the coronavirus pandemic has impacted the business and they expect that to continue for the rest of the year. 
Levi's shares are up 12.75% premarket at $16.62 per share after Tuesday's close at $14.74.
PEOPLE WHO READ THIS ALSO VIEWED: