Shares of Sunworks Inc (NASDAQ: SUNW) today surged 80% after the company announced that it had won projects with $10 million during Q3, representing accelerating activity and improving market conditions.
The company which provides solar power solutions for agricultural, commercial and industrial ("ACI"), public works and residential users, said that the new contracts made Q3 2020 its best yet since the coronavirus pandemic hit.
The sales are made up of 19 existing and new customers and total more than 4.4 MW for installation.
Chuck Cargile, Chairman of the Board of Sunworks said, "Much of our ACI sales activity has been on hold since March 2020 as new and existing customers faced challenges and uncertainty caused by COVID-19. During the third quarter, our team worked diligently, encouraging customers to finalize their decision to invest in solar and take advantage of the various incentives currently offered. The most notable volume of third-quarter sales were booked in the last week of September, and we are optimistic this momentum will continue into the fourth quarter as we signed two more large projects in the first week of October."
Sunworks share price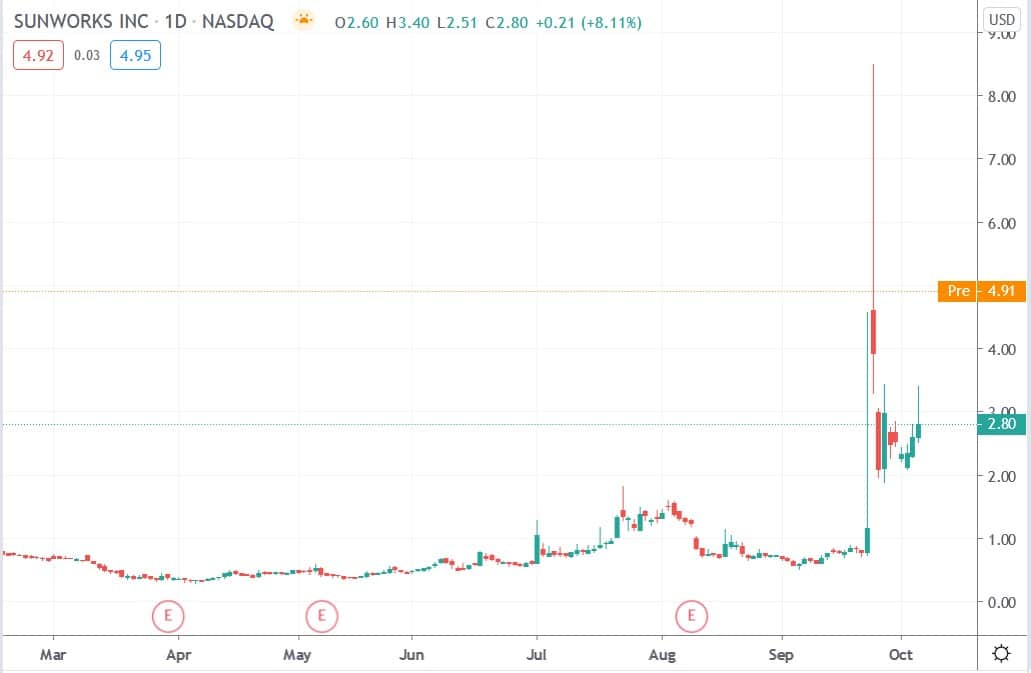 Sunworks shares today surged 80% to trade at $5.04 having ended Tuesday's session trading at $2.80.
People who read this also read: