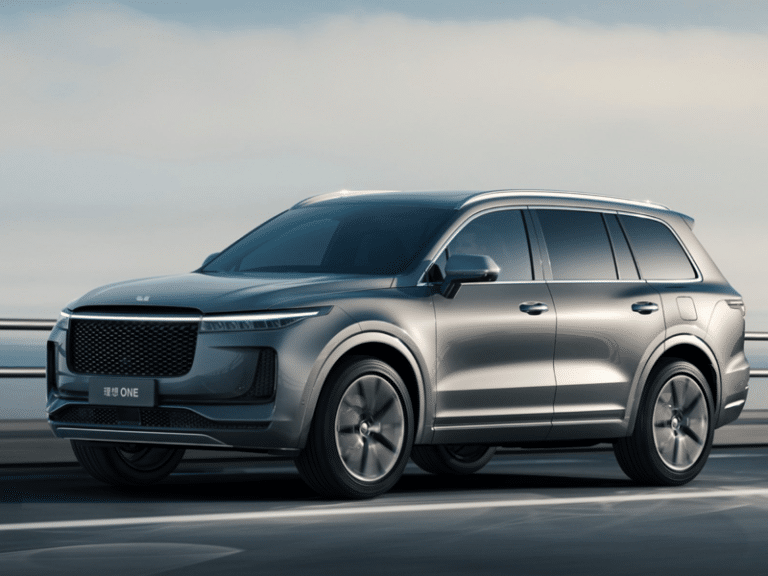 Shares of Li Auto (NASDAQ: LI) are trading about 11% higher in pre-open Tuesday after adding 14.5% yesterday.
Li Auto is one of the hottest stocks in the world right now. Once today's pre-market gains are added, the stock is up over 140% in November.
The latest rally in Chinese electric vehicles stock has created havoc among analysts. They're simply struggling to keep up with the stock price ascendance as investors fear that they will miss out on the electric vehicles revolution.
Yesterday, Citi analyst Jeff Chung upgraded Li Auto to a "Buy" from "Hold" and elevated the price target to $45.60 from $27.10.
Earlier this month, Li Auto reported revenue of $363.0 million after delivering 8,660 Li ONE model units in the third quarter of 2020. This is a 31.1% quarter-over-quarter increase.
"This is our first quarterly earnings release as a public company, and we are pleased to announce robust third quarter results reflecting not only our strong growth momentum driven by the outstanding value proposition of our products, but also our relentless pursuit of operating efficiencies," Mr. Xiang Li, founder, chairman and chief executive officer of Li Auto, said.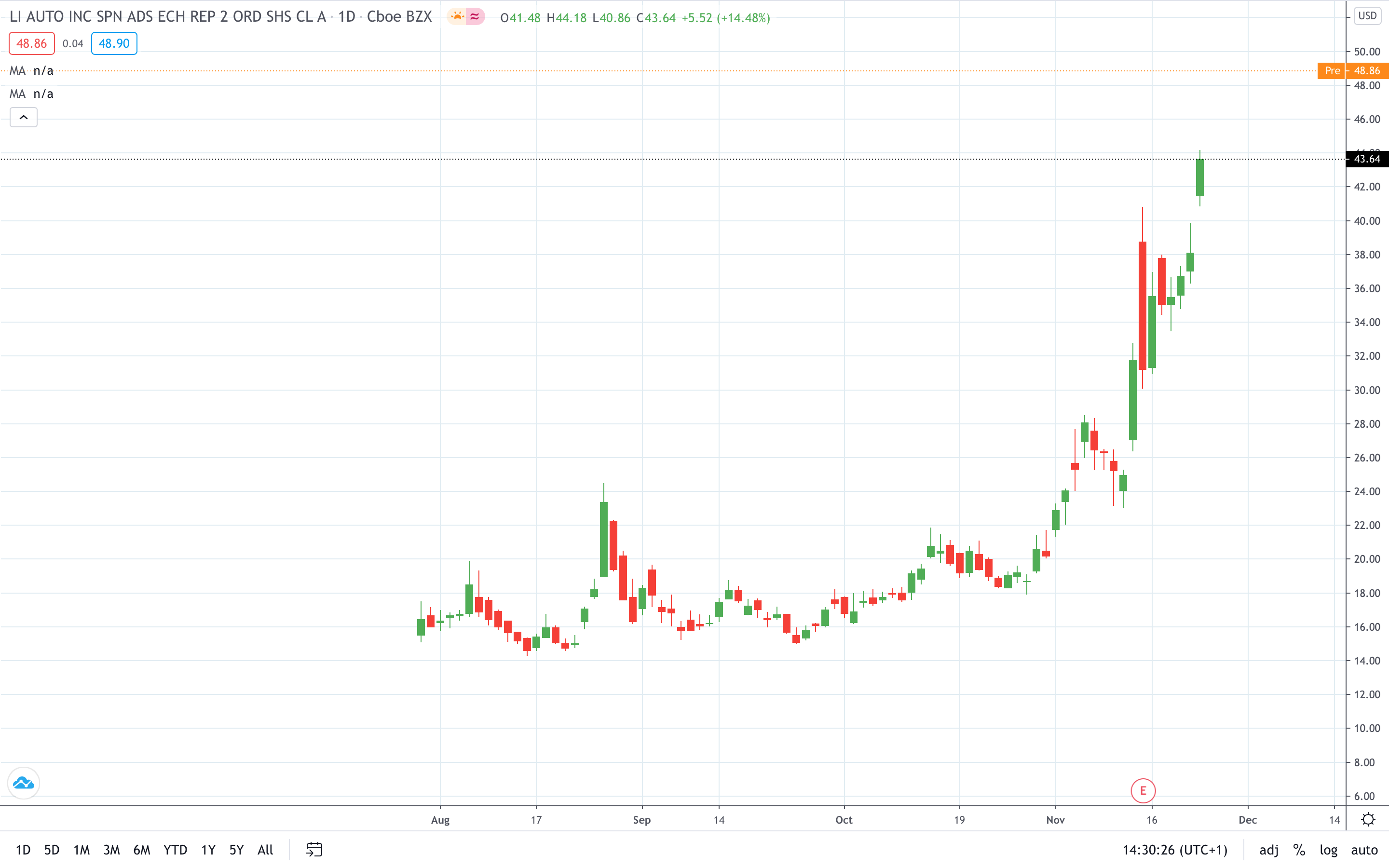 Li Auto stock price now trades above the $48 mark, which is higher than Chung's latest objective.
PEOPLE WHO READ THIS ALSO VIEWED: