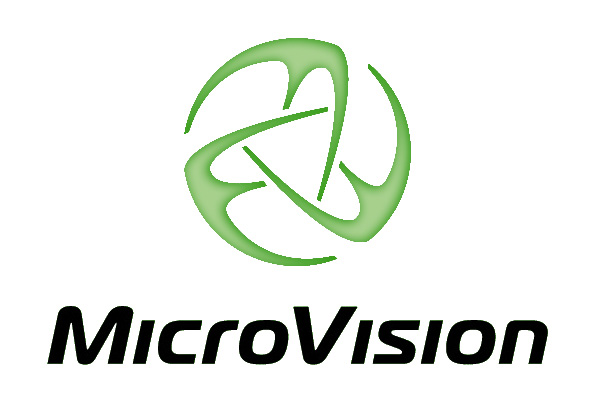 MEMS-based laser beam sensing technology company MicroVision's (NASDAQ: MVIS) share price is rallying after it announced that it has completed its A-Sample hardware and development platform for demonstration of key performance features of its long-range lidar sensor.

Sumit Sharma, CEO of MicroVision, commented: "I believe our differentiated, high-performance lidar sensor has the potential to advance autonomous driving and active safety systems beyond current sensors announced in the automotive market. I expect that a version of this lidar sensor could be available for sale, in initial quantities, in the third or fourth quarter of 2021.
"With an expected range of 250 meters and a field of view of 100 degrees horizontal by 30 degrees vertical, we expect this lidar sensor to provide the highest resolution point cloud at 10.8 million points per second while operating at 30 hertz. Additionally, this lidar sensor is designed to be immune to interference from sunlight and other lidars.
"One of the groundbreaking proprietary features of this lidar sensor is its capability to output the axial, lateral and vertical velocity of moving objects at 30 hertz,"
"We believe no lidar product on the market, ranging from frequency modulated continuous wave to time-of-flight, has this capability."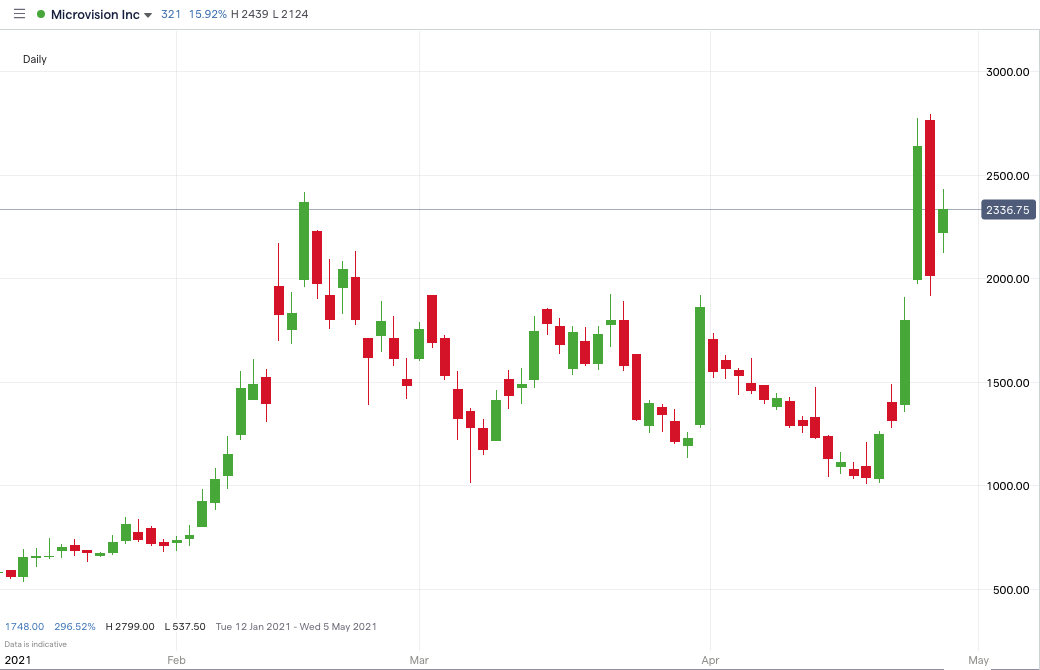 MicroVision's stock price is currently trading over 18% above Tuesday's close at $23.86.
The company's shares have gained significantly, climbing over 197% in the last three months and 76% in the past week.
MicroVision, which created the MEMS scanning technology, has been the focus of WallStreetBets traders in the past week. According to Quiver Quantitative, the company was recently one of the most mentioned stocks on the WallStreetBets Reddit platform.
Should You Invest in MicroVision Shares?
One of the most frequently asked questions we receive is, "what stocks are best to buy right now?" It's a wide-ranging question, but one that we have answered… Our AskTraders stock analysts regularly review the market and compile a list of which companies you should be adding to your portfolio, including short and longer-term positions. Here are the best stocks to buy right now