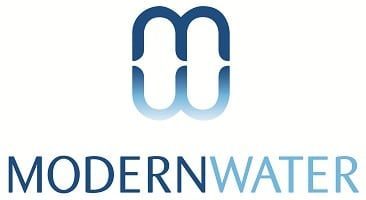 Shares of Modern Water (LON: MWG) today surged 39.3% on news that Integumen (LON: SKIN) had agreed to buy it £21.25 million valuing its shares at 4.05p apiece.

The agreed price was 44.6% more than Modern Water's 2.80p Thursday closing price.
The two firms have been collaborating since March when testing for coronavirus contamination in sewage outlets from residential areas, hospitals and other wastewater sources.
Demand for Inetgumen's AI-driven testing kits skyrocketed after the emergence of the coronavirus pandemic as governments and private companies were keen to find out if public water sources could be contaminated with the COVID-19 virus.
Ross Andrews, Integumen's chairman said: "The Integumen board believes that a merger of the two businesses would be a natural next step and that there are exciting synergies and opportunities across the combined businesses in the areas of science, IT, distribution channels, global reach for supply chain, sales, marketing and distribution channels."
Modern Water share price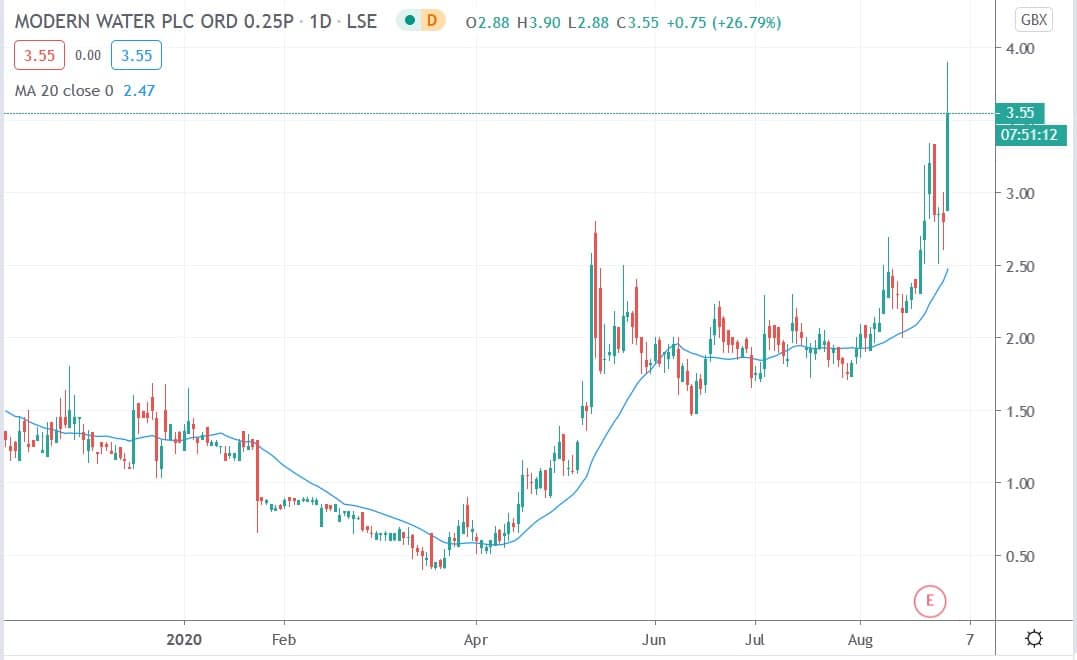 Source: Tradingview
Modern Water shares today surged 39.3% to trade at 3.90p having closed Thursday's session trading at 2.80p.