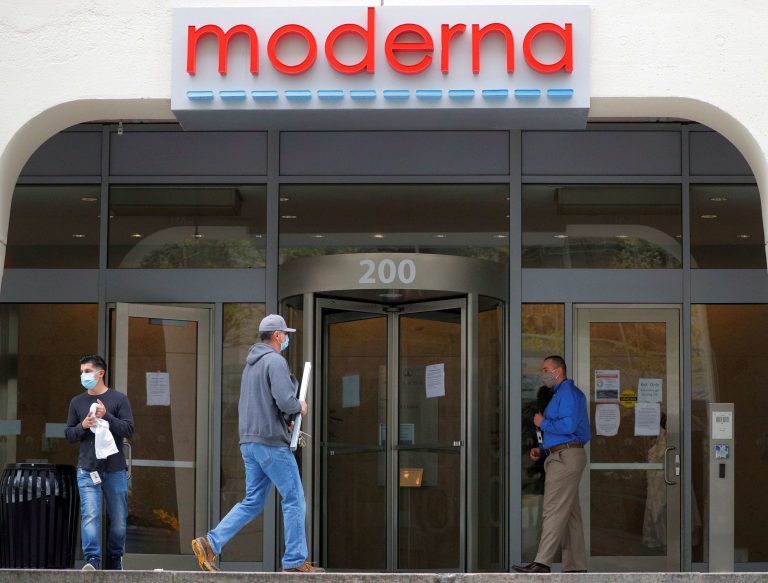 Shares of Moderna Inc (NASDAQ: MRNA) are up 88.2% in November driven by the results of its phase III clinical trial of its COVID-19 vaccine, which proved 94.5% effective triggering a major rally across most global markets.
However, Moderna is not the only pharmaceutical company to announce positive results; Pfizer also announced the results of the clinical trials of its coronavirus vaccine, which was 95% effective against the COVID-19 virus.
AstraZeneca has also released the phase III clinical trial results of its COVID-19 vaccine, which proved 90% effective against the coronavirus. Still, questions have been raised about the vaccine's effectiveness prompting the company to say that it could initiate another trial.
Moderna has an advantage over its US peer since its vaccine can be stored in a regular refrigerator for up to 30 days, beyond which one must store it in a freezer. The easy storage of its vaccine gives Moderna a significant advantage over Pfizer, which could translate to more sales over time.
The doubts surrounding AstraZeneca's vaccine could see it lag its competitors in becoming available, giving the other two firms a headstart in terms of sales, especially if the company initiates a new study.
Moderna has also said that it could the mRNA technology used to develop its coronavirus vaccine (mRNA-1273) to advance other drug candidates in its pipeline, which could generate more revenues for the company over the long-term.
At the moment, Moderna is trailing Pfizer because it is yet to submit the final data to the US Food & Drug Administration (FDA) for Emergency Use Approval (EUA), which gives Pfizer the first-mover advantage.
Regardless, Moderna still has a strong case, and its prospects are quite promising as it is currently sitting on confirmed orders of its vaccine exceeding 330 million doses.*
*This is not investment advice.
Moderna share price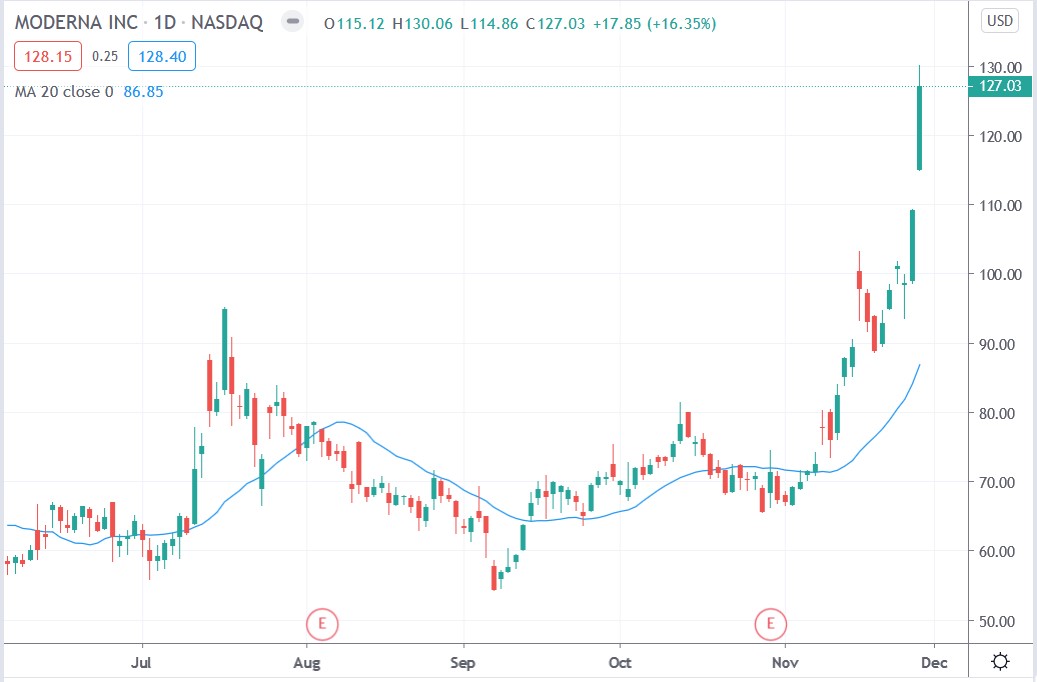 Moderna shares are up 88.2% in November having rallied from an initial low of $67.48 to Friday's closing price of $127.
People who read this also read: