Key points:
Moderna reports second quarter earnings
The drugmaker topped analyst estimates
Moderna shares have gained more than 3% premarket
Moderna shares are up premarket after the company reported second-quarter earnings before the open Wednesday, August 3rd, topping earnings and revenue estimates.

The drugmaker posted earnings per share of $5.24 on revenue of $4.7 billion. Analysts expected earnings of $4.55 per share on revenue of $4.07 billion.
The company's revenue rise was put down to increased product sales from sales of its COVID-19 vaccine.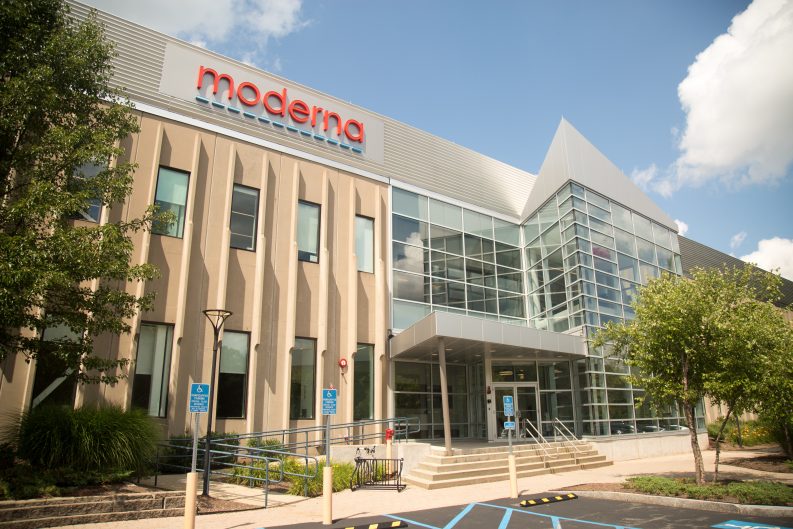 Also Read: Five Best Pharmaceutical Stocks To Watch In 2022
Moderna reiterated advance purchase agreements for expected delivery in 2022 of approximately $21 billion, while it also announced a new $3 billion share repurchase plan.
Moderna shares are trading 3.85% higher premarket, following the report.
"Today's earnings represent a strong second quarter performance, with $10.8 billion in revenue for the first half of the year. We continue to have advance purchase agreements for expected delivery in 2022 of around $21 billion of sales. Given our strong financial position and commercial momentum, we are announcing today that the Board of Directors has approved a new share repurchase program for $3 billion," said Stéphane Bancel, Chief Executive Officer of Moderna.
"Despite the slowing economy and challenges in the biotech industry, Moderna is in a unique position: a platform to drive scale and speed in research of new medicines, a strong balance sheet with $18 billion of cash and an agile, mission-driven team of over 3,400 people and growing," added Bancel.