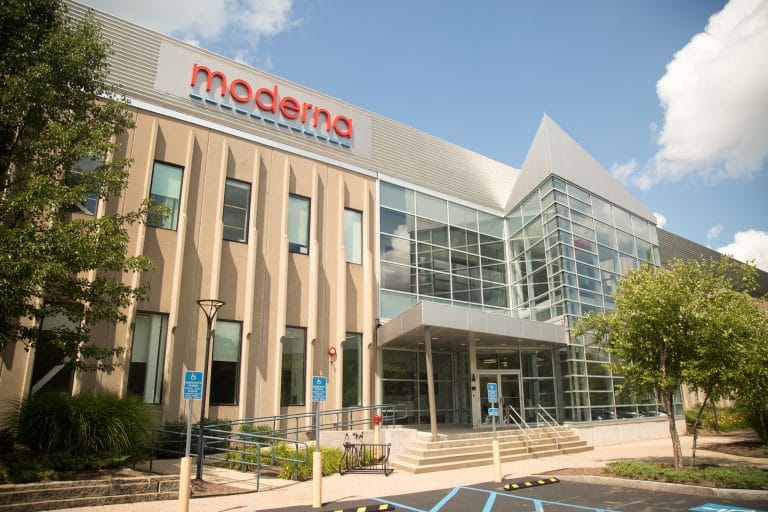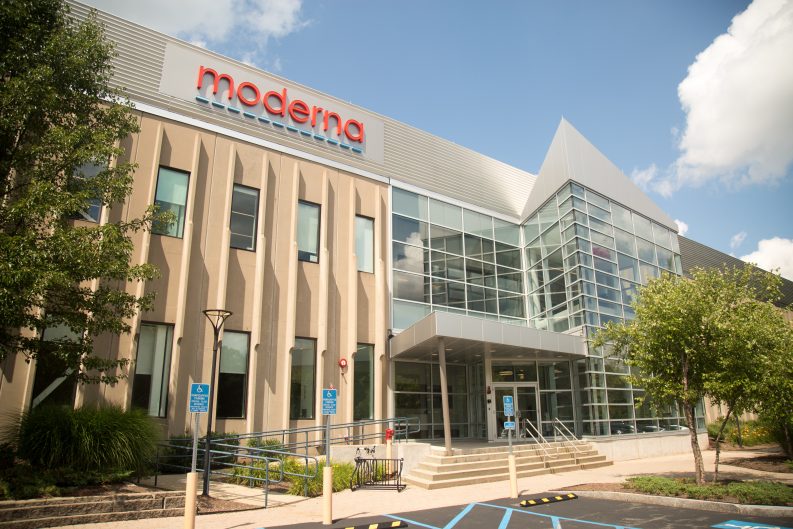 Shares of Moderna Inc (NASDAQ: MRNA) today surged 18.4% after the biotech company announced the interim results of its COVID-19 vaccine phase III study showing that the vaccine was 94.5% effective at preventing the coronavirus.
The phase 3 study had 30,000 participants half of whom got two doses of the vaccine 28 days apart, with the other half getting two doses of a placebo. There were 95 instances of COVID-19 illness among the study participants — only five of those cases were in the vaccinated group.
Moderna reported that 11 of the participants had severe symptoms of the coronavirus, and none of them was from the group that got the vaccine.
Stéphane Bancel, Moderna's CEO, said: "This positive interim analysis from our Phase 3 study has given us the first clinical validation that our vaccine can prevent COVID-19 disease, including severe disease."
Moderna's vaccine is based on an mRNA molecule, which is used to make the coronavirus spike protein, and Pfizer and BionTech are using the same technology for their COVID-19 vaccine.
Moderna's study used two symptoms to determine if a participant had the coronavirus as opposed to Pfizer's study, which required only one symptom to identify participants with the coronavirus.
The company also started counting cases 14 days after the participants received the first dose, while Pfizer started counting cases 7 days after the initial dose.
Moderna's vaccine can be stored at about 25 degrees Fahrenheit (-4 degrees Celsius), a temperature easily reached by a home refrigerator freezer. In contrast, Pfizer's vaccine requires storage in specialized ultracold freezers capable of cooling below -94 degrees Fahrenheit (-70 degrees Celsius).
From the above statistics, it appears that Moderna's vaccine might be easier to distribute and store than Pfizer's.
Moderna share price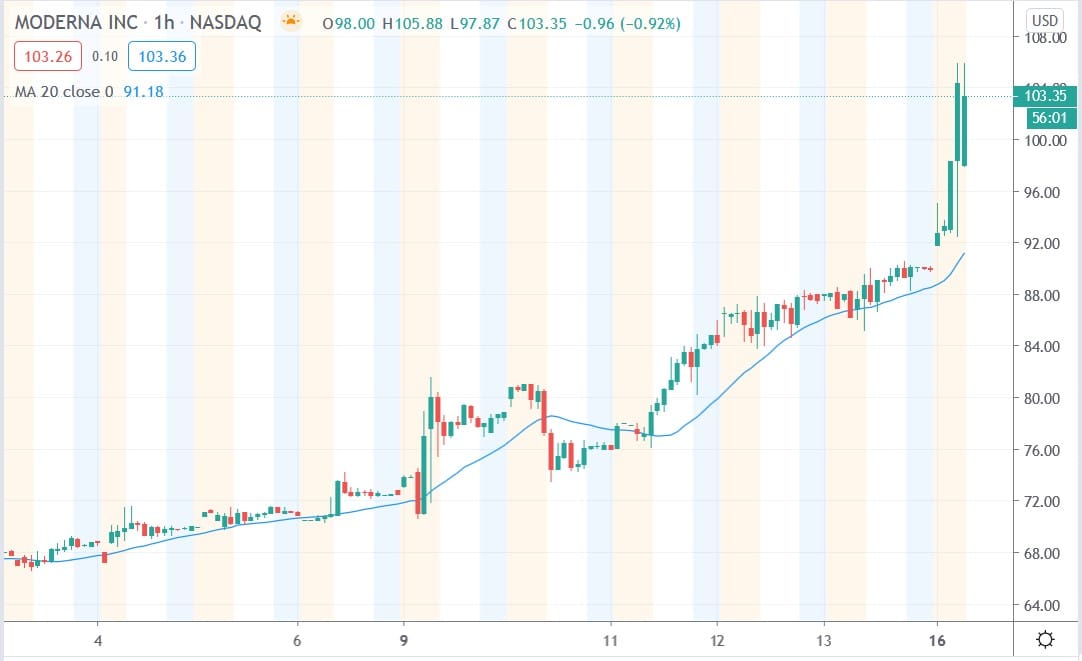 Moderna shares today surged 18.4% to trade at $105.84 having rallied from Friday's closing price of $89.39.
People who read this also read: