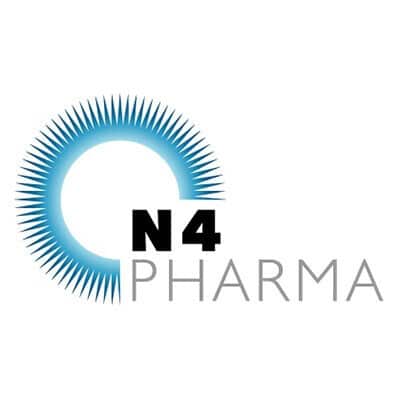 Shares of N4 Pharma PLC (LON: N4P) today surged 12.5% in a delayed market reaction to the company's trading update released on Thursday indicating that it was making significant progress in the optimisation of its Nuvec® delivery system for cancer treatments and vaccines.

The specialist pharmaceutical company had announced that its optimisation work is progressing well after testing different formulations of Nuvec® including the type of Polyethylenimine ("PEI"), required phosphorylation and the ratio of DNA/Nuvec® amongst other things.
N4 Pharma reported that it has successfully developed different options to make a fully monodispersed formulation of Nuvec® loaded with plasmid DNA.
The firm's directors believe that demonstrating that Nuvec® can be consistently formulated with DNA or mRNA and dry stored for later use would give Nuvec® a considerable commercial advantage over lipid-based mRNA systems that require substantial freezing, or electroporation based DNA systems which are expensive and difficult to use.
N4 Pharma is still working on its COVID-19 proof of concept programme and in vivo study and expects to commence the work in 2021.  The company is also conducting a feasibility study to determine whether Nuvec® can be used to orally administer vaccines.
Nigel Theobald, N4 Pharma' CEO, explained: "We are pleased to have made significant strides with our optimisation work and are currently analysing the findings. We are examining how these will feed into the optimised strand of the pending in vivo study. The unoptimised side of this, which involves our first full in vivo study utilising the Coronavirus DNA plasmid, is due to commence imminently."
N4 Pharma share price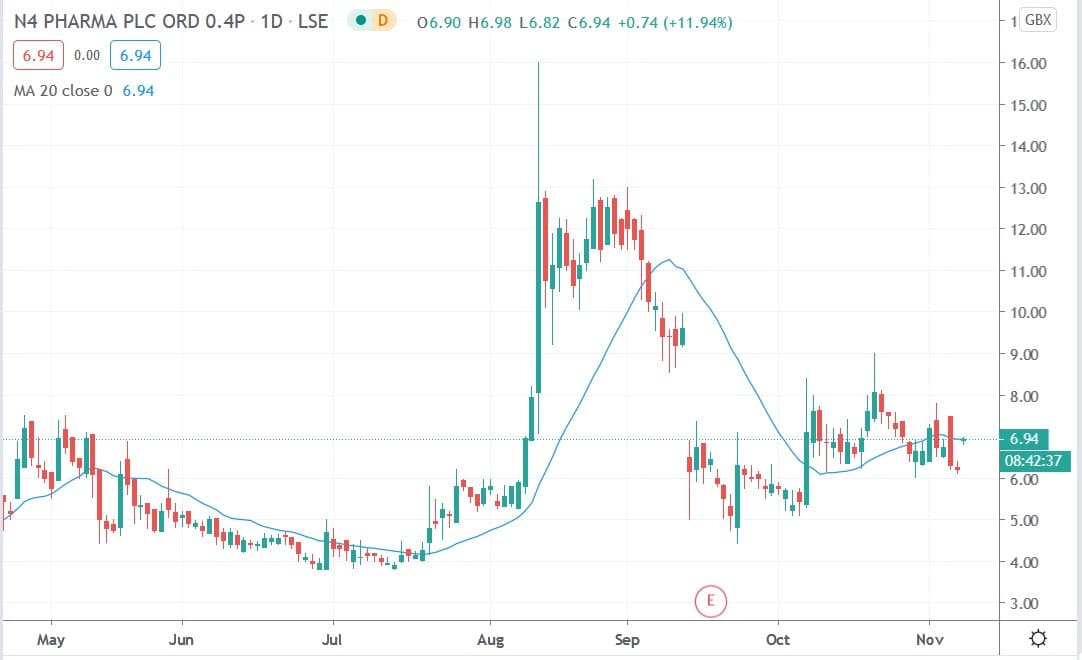 N4 Pharma shares today surged 12.5% to trade at 6.98p having gapped from Friday's closing price of 6.20p.
People who read this also read: