Shares of Neles a Finnish manufacturer of industrial machinery surged 38% after Alfa Laval a Swedish multinational company agreed to buy the company for 1.73 billion euros ($1.96 billion). The deal is structured as a cash tender offer where Neles shareholders will EUR11.50 for each outstanding share, which represents a 33% premium to the stock's Friday closing price.
The deal will allow Alfa Laval to enter the flow-control solutions and services sector where Neles is a global leader. Alfa Laval has a history of successfully entering adjacent markets via platform investments in quality companies, which is how it has grown its operations in the Nordic region.
The company has a presence in Sweden, Denmark, and Norway.
Neles share price today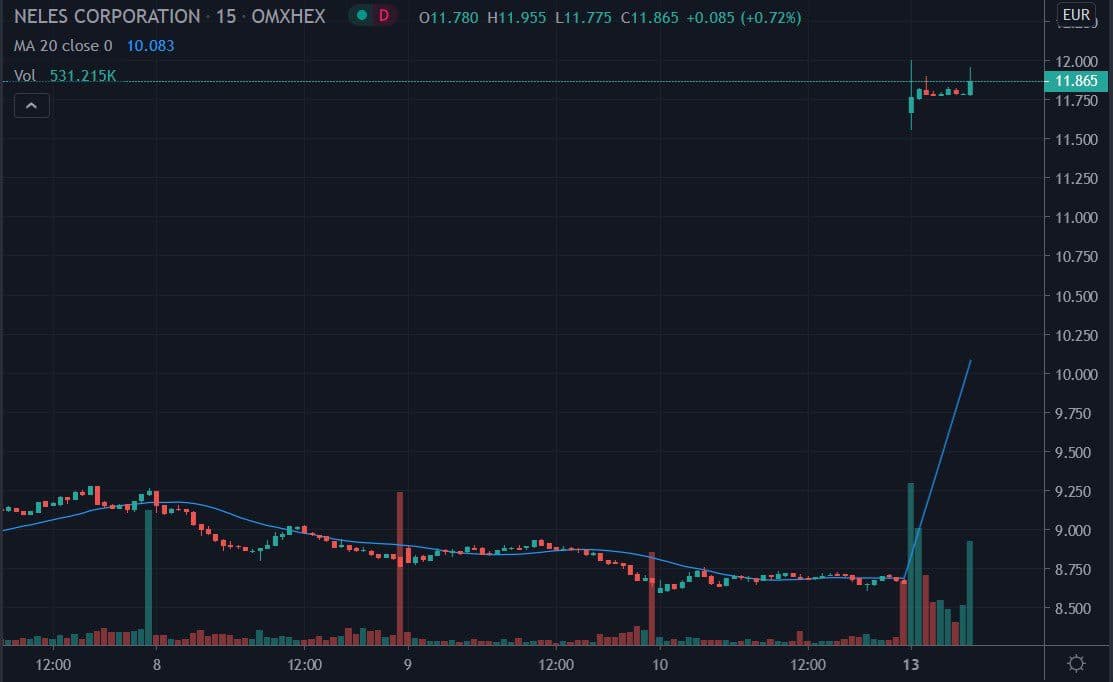 According to a statement:
"Alfa Laval believes there are several areas where being part of the Alfa Laval Group can make a significant contribution to the future development of Neles, such as leveraging Alfa Laval's existing global platform."
Neles became a public company on July 1, 2020, after splitting from the Metso Corporation, but it has a business history spanning over 60 years.
The offer is expected to expire by 22 October 2020 by which time it should have already closed.