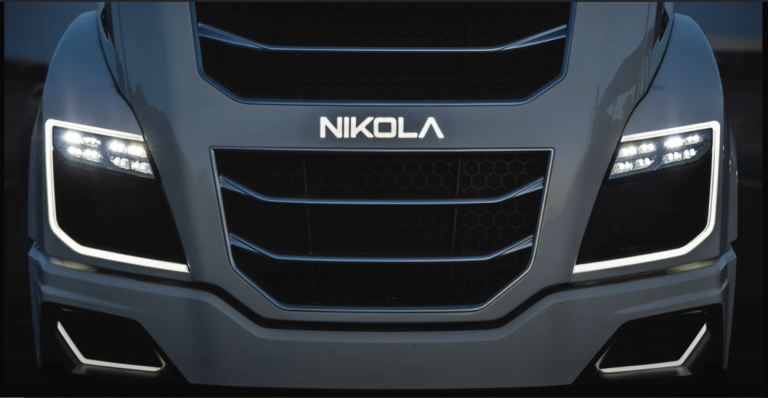 Shares of Nikola Corp (NASDAQ: NKLA) were down 14.46% during after-hours trading after the company filed an application to issue 23.9 million new shares.

According to the filing, the manufacturer of hydrogen-powered vehicles plans to issue the new stock in order to cover the exercise of a similar amount of public and private warrants issued during the VectoIQ initial public offer (IPO).
The filing also revealed that some of the company's directors and top shareholders had cumulatively sold over 53.6 million shares recently, which spooked investors. The news led to over 3 million shares being offloaded during aftermarket trading adding to the firm's initial 7% decline.
Nikola Corp share price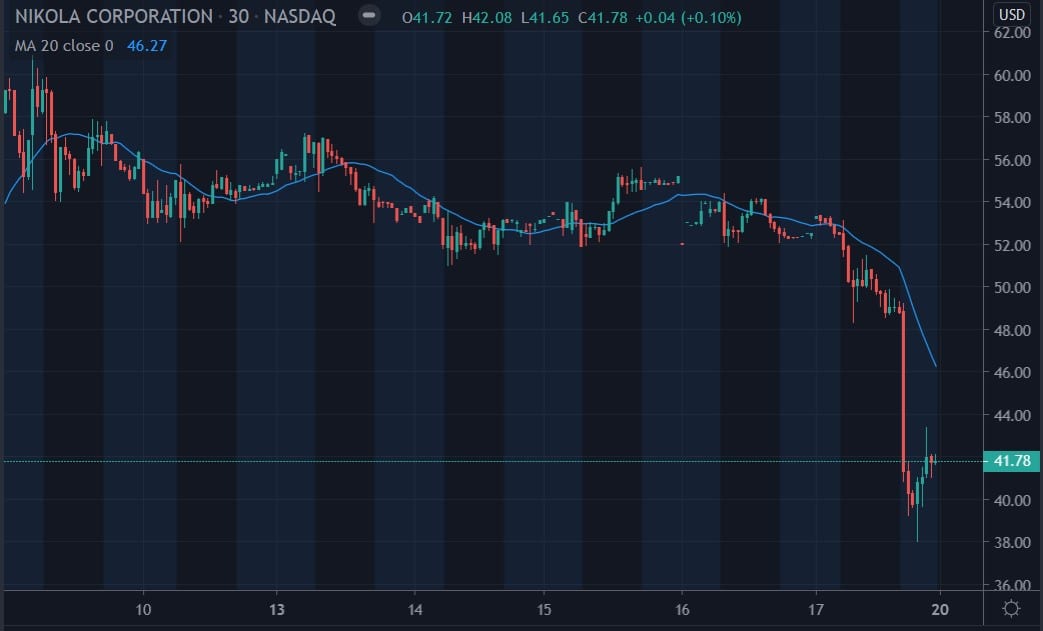 Nikola shares were down as much as 21.7% hitting a low of $38.0 after hours before recouping some of its losses to end the week at $41.78.