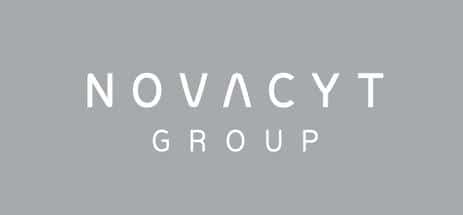 Shares of Novacyt SA (LON: NCYT) today fell 8.9% despite the absence of major announcements from the cellular diagnostics company signalling that the long-overdue correction might be underway.

The daily chart below shows that Novacyt shares have been on a major parabolic rally since mid-September, which is not sustainable over the long-term. The stock needed to take a breather and that's what we got today.
I can't say how long the pullback will last, it could last just a day, or we could see a bigger correction as the 20-period moving average catches up to the price.
Regardless, Novacyt's fundamentals are still quite robust given that it grew its revenues 902% during H1 2020 to reach a record high of €72.4 million, and given the high demand for coronavirus testing kits, the firm is likely to maintain the current growth trajectory into next year.
Novacyt share price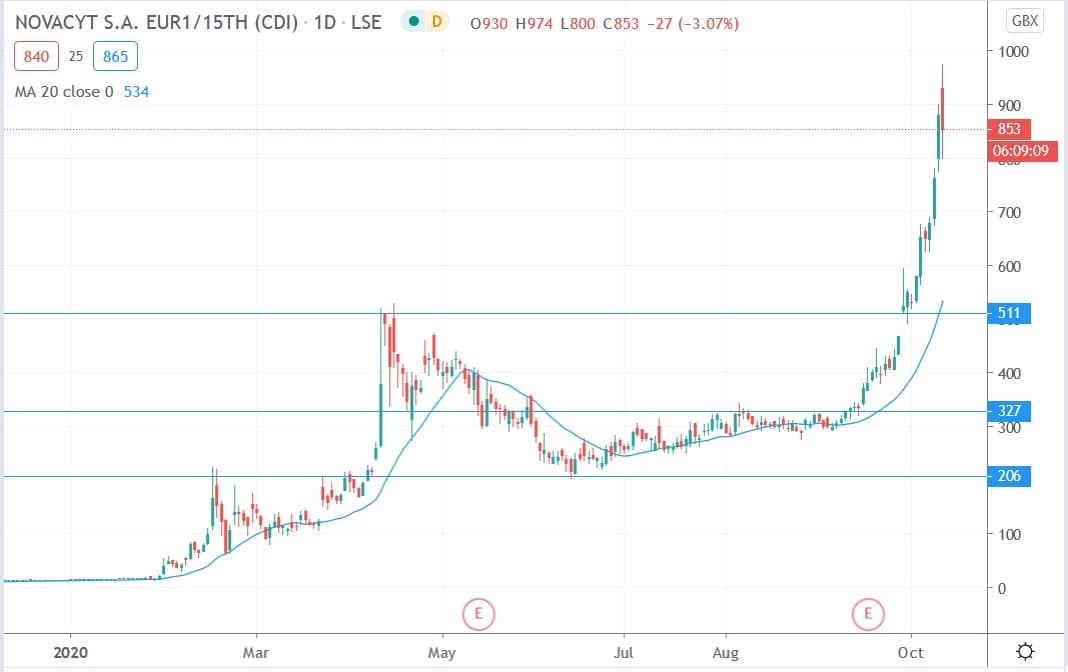 Novacyt shares today fell 8.97% to trade at 801p having dropped from Friday's closing price of 880p.
Novacyt is the best-performing stock on the LSE's AIM index given that it is up 6,538% this year and has risen over 12,685% over the last 12 months since it was the first company to release a coronavirus testing kit back in February 2020, when the disease was just breaking out globally.
The company's first-mover advantage has been the main driver behind its performance this year and things keep getting better as it has been bagging new contracts lately.
However, demand for coronavirus testing will drop off at one point and the company's management is already planning ahead saying that they will launch new products to capitalise on the networks it has built due to the coronavirus pandemic.
For me, the stock is a bit too expensive, but long-term investors may want to buy shares following the latest pullback.
People who read this also read: