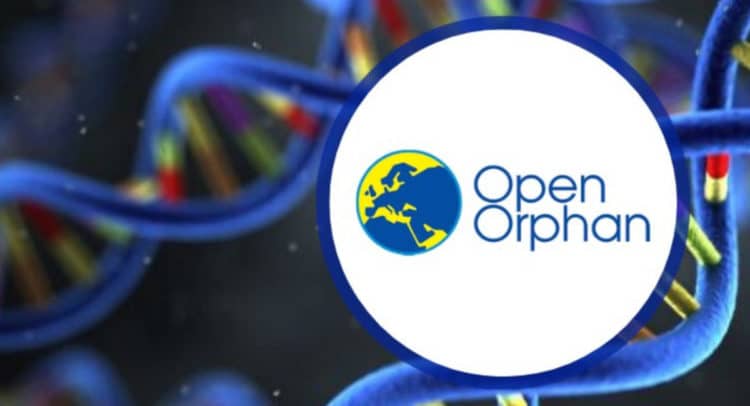 Shares of Open Orphan PLC (LON: ORPH) today traded sideways as the company's shares set up to break out of a triangle pattern that has been forming since mid-October.
Most investors are wondering whether the company's shares shall break out to the upside or whether they shall break lower and trigger a new downtrend.
There is no crystal ball when it comes to predicting future changes in stock prices since sometimes a stock will rally despite the company reporting negative news and vice versa.
The technical picture is in favour of the bulls who have been in control of the price for the past few days and the fact that the shares were in an uptrend before the formation of the triangle pattern also favours a bullish outlook.
Open Orphan shares could rally based on string tailwinds such as its recent partnership with the British government to launch the first-ever in-human COVID-19 challenge study to help improve the efficacy of COVID-19 vaccines and treatments.
The biotech company is also set to benefit from increased testing of vaccines and treatments given its positioning as a leading player in this field.
Well, the positive fundamentals could fuel the next uptrend in Open Orphan shares. Still, it remains to be seen how the company will grow once the coronavirus pandemic is under control as the distribution of the available vaccines kicks off in earnest.
Open Orphan share price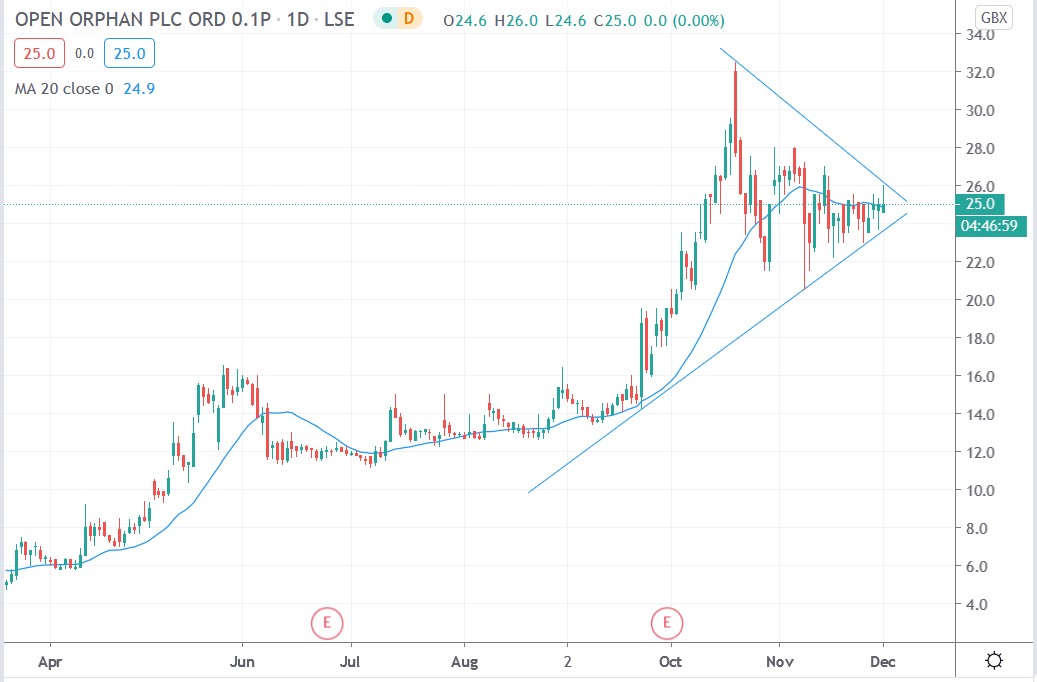 Open Orphan shares are up 451% this year, is there more upside potential in the future?
People who read this also read: