Shares of OptiBiotix Health PLC (LON: OPTI) today surged 12.7% after the company's partner, Seed Health, received regulatory approval to start human trials of its irritable bowel syndrome (IBS) drug.
The US Food & Drug Administration (FDA) gave the go-ahead for Optibiotix's Lactobacillus Plantarum (LPLDL) probiotic to proceed to human trials after approving Seed Health's investigational new drug application.
The FDA has allowed the drug dubbed DS-01 to go straight into Phase II clinical trials skipping Phase I trials.
"We are pleased to see that Seed has achieved FDA authorisation for an IND in a product containing OptiBiotix's lactobacillus plantarum," said chief executive Stephen O'Hara.
Adding:
"Seed are one of a number of partners OptiBiotix is working with to bring a range of cardiovascular, general health, and IBS applications to supplement and pharmaceutical markets around the world," he added.
O'Hara also clarified that the FDA has given LPDL the good manufacturing practice accreditation, which "created the potential for it to become a commercialised as a pharmaceutical drug product".
Optibiotix share price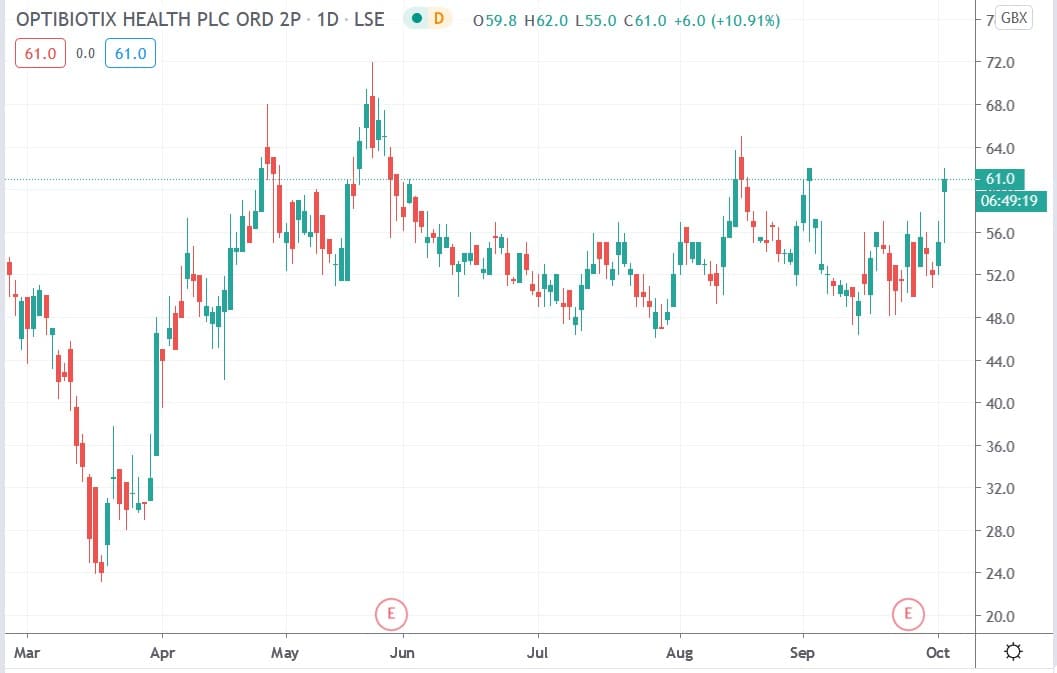 Optibiotix shares today rallied 12.7% to trade at 62p having risen from Thursday's closing price of 55p.
People who read this also read: