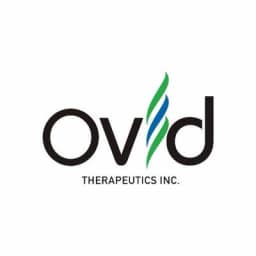 Biopharmaceutical company, Ovid Therapeutics (NASDAQ: OVID) has announced that its Phase 3 Neptune clinical trial of OV101 (gaboxadol) to treat Angelman syndrome failed to meet its primary endpoint, sending its stock price plummeting.

The study was designed to assess the impact of treatment with OV101 versus placebo over 12 weeks with the sole primary endpoint being a change in the overall score on the Clinical Global Impression-Improvement-Angelman syndrome (CGI-I-AS) scale. 
Ovid stated "the primary endpoint of the NEPTUNE study was not achieved. Patients given OV101 showed a 0.7 point improvement in CGI-I-AS over baseline while placebo also showed a 0.8 point improvement in CGI-I-AS."
The company said there were no significant safety issues, and it plans to complete a full analysis of the results and discuss them with the US Food and Drug Administration (FDA). 
"Other than the ongoing ELARA study, we plan to pause our OV101 program in Angelman syndrome pending a full understanding of this outcome and discussions with regulators and investigators," said Jeremy Levin, Ovid Chairman and CEO. 
Ovid Therapeutics shares are down 50.83% at the time of writing, priced at $3.27. 
PEOPLE WHO READ THIS ALSO VIEWED: