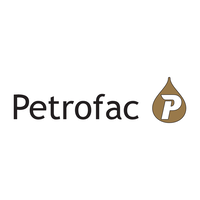 Shares of Petrofac Limited (LON: PFC) today surged 7.53% despite the company not making any new announcements after buyers defended a key support level.
Investors stepped in preventing the company's shares from breaking below the 20-day moving average line, which has been supporting Petrofac's shares price since early November when the current uptrend began.
Petrofac shares traded sideways for most of October but benefitted significantly from the November equity markets rally, which was fueled by the COVID-19 vaccine news, stoking investor optimism about stocks.
The last major announcement from the company was in early November after completing the sale of its remaining 51% interest in its upstream IES operations in Mexico, including Santuario, Magallanes and Arenque, to Perenco Energies International Limited.
While traders may be pleased by the 34% gain recorded by Petrofac stock in November, long-term investors are currently sitting on a 57% decline for the year, while the broad stock market has regained most of its losses.
Traders who are sitting on gains having benefitted from the latest rally should think fo taking some of their profits.*
*This is not investment advice.
Petrofac share price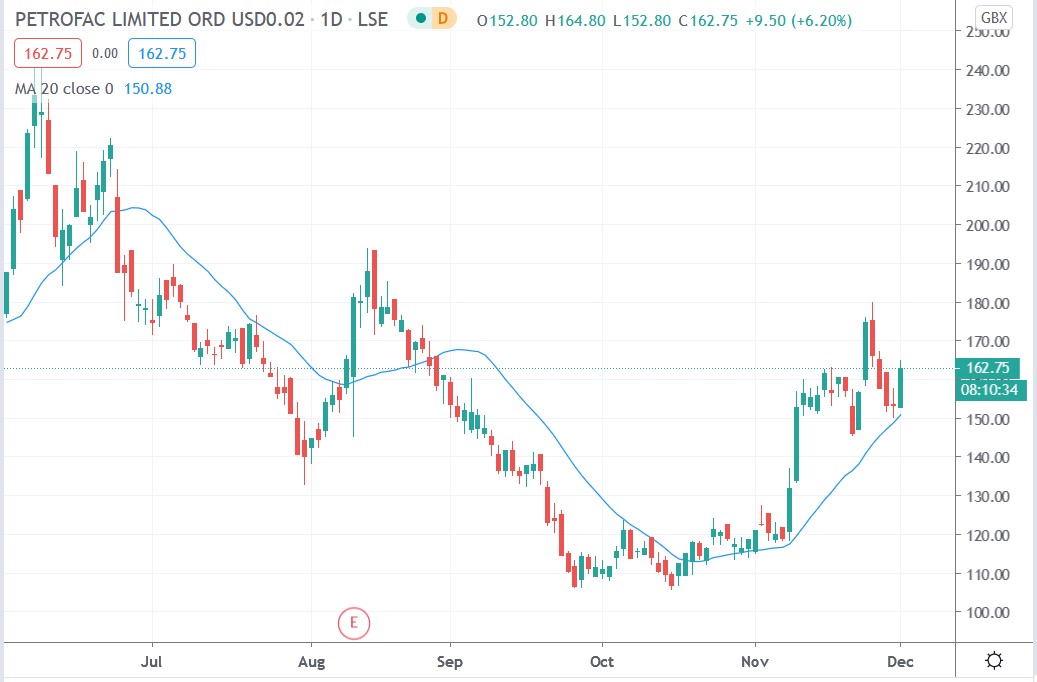 Petrofac shares today surged 7.53% to trade at 164.80p having risen from Tuesday's closing price of 153.25.
People who read this also read: