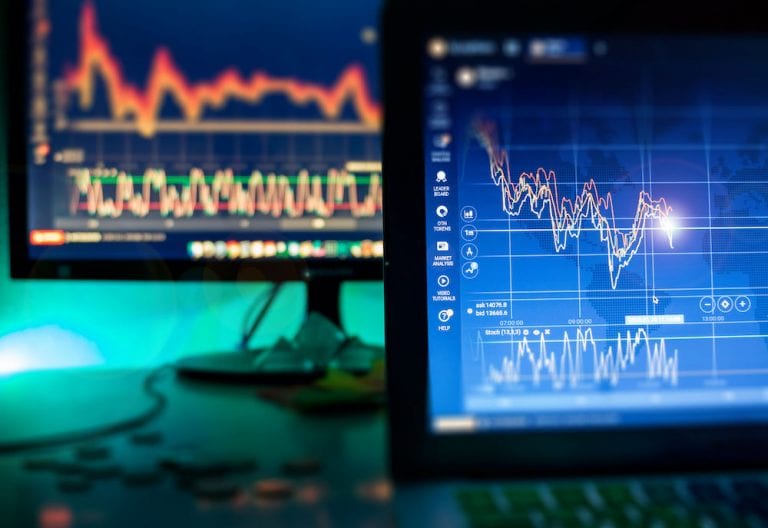 Shares of Ridgecrest PLC (LON: RDGC) plummeted 46% after the cash shell company's management clarified that it was having second thoughts about being acquired via a reverse takeover, which would value it based on its net asset value (NAV).

The company's management noted that being valued based on its net asset value would attract a lower price than its current market capitalisation at the end of last week, which is not acceptable to the team.
Ridgecrest said that it was looking at various alternatives that might be better than a reverse takeover. Still, it seems like investors were unhappy with the announcement given today's significant drop.
The company, which was previously known as Nakama Group, transitioned into a cash shell earlier this year after selling off its four operating business and cashing out of its previous recruitment business.
Ridgecrest raised over £2 million via a share placement on 20 January 2021, which it plans to acquire other business with, but the company is yet to make its first acquisition. Investors were disappointed by today's announcement, given that the main target of a cash shell is being acquired via a reverse takeover.
However, all hope is not lost as the demand for cash shells in the United Kingdom is relatively high given that the FTSE has lagged its US counterparts in the uptake of special purpose acquisition companies (SPACs).
Ridgecrest may get offers from companies willing to pay a significant premium to list on the London markets and is still within the mandated six-month period when it has to make its first acquisition.
Rdigecrest share price.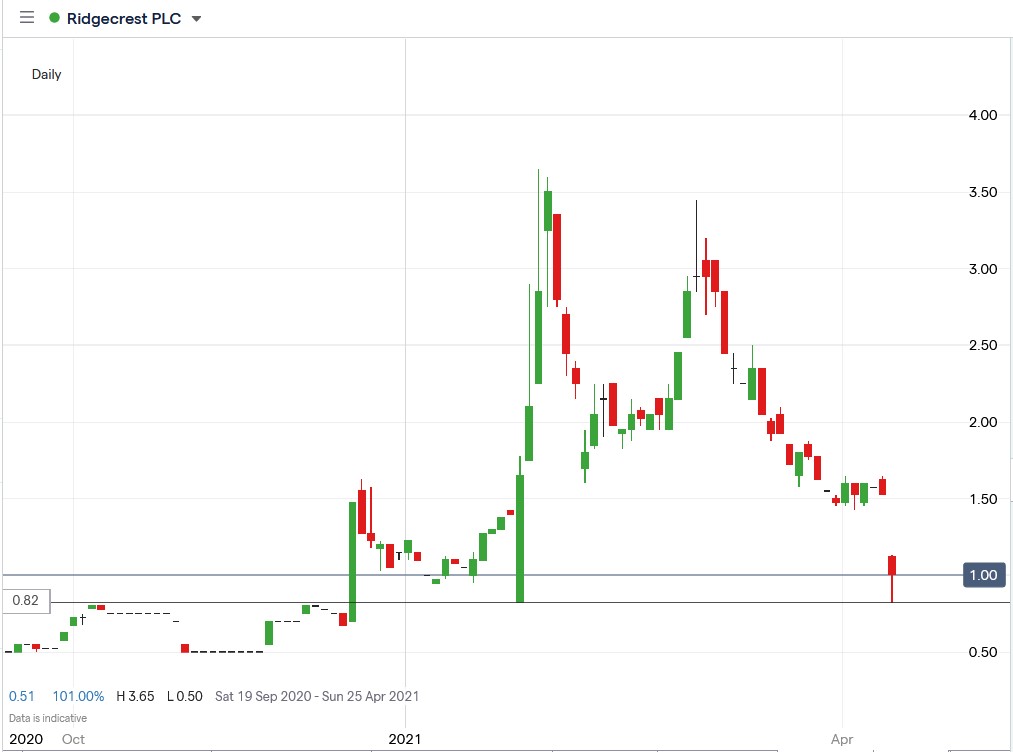 Ridgecrest shares plunged 46% to trade at 0.82p after dropping from Friday's closing price of 1.52p.