Shares of plane engines manufacturer Rolls-Royce Holding PLC (LON: RR) edged 3.81% higher after the appointment of a new Chief Financial Officer (CFO), but the stock is still trading at the bottom of a wide range, is a rally imminent?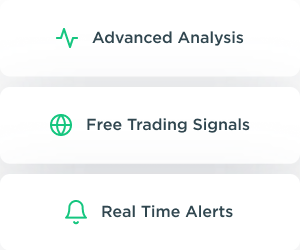 Rolls-Royce shares have been trading at the bottom of the range we highlighted in our last article on the company since late January, but it has not broken below the level indicating that a rally could be on the cards soon.
The stock has been trading sideways in a tight range since late January and given that it is at the lower end of a more extensive trading range, now may be a good time to buy the stock given that the risk-reward setup is excellent.
Rolls-Royce shares could rally over 30p to the top of the range if the support level holds and we get a rally probably fueled by some company's positive fundamental reports.
The current CFO, Stephen Daintith will leave his post on March 19 after publishing its full-year 2020 final results, with the new CFO Panos Kakoullis taking over on May 3.
A break below the resistance level would invalidate the above trade idea and signal the start of a new bear trend depending on the fundamental trigger's weight.
Taking trades based on technical analysis, usually front runs macro events such as financial results since the market's reaction will be reflected in the asset's price.
Panos Kakoullis, the new CFO has had an illustrious career at Deloitte. He rose to Global Head of Audit and Assurance before leaving in May 2019 to become the CEO of PA Consulting in February 2020.
Warren East, the Rolls-Royce CEO, praised the new CEO saying: "Panos delivered significant transformational change at Deloitte, streamlining and simplifying the business and we look forward to benefitting from his expertise and experience as we deliver on our fundamental reorganisation and secure a sustainable and prosperous future for Rolls-Royce,"
Rolls-Royce share price.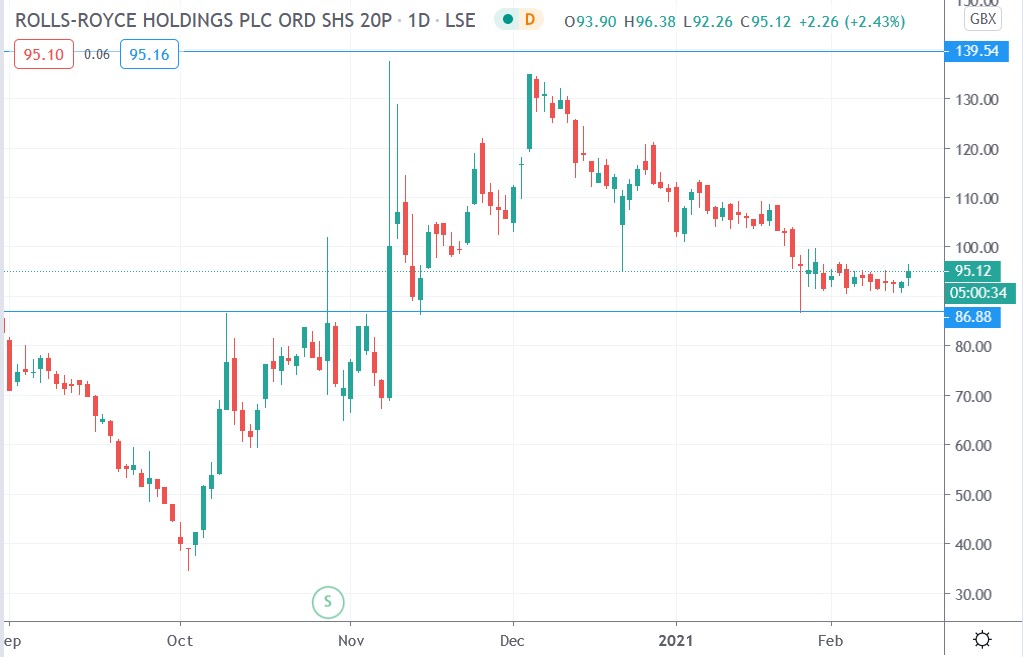 Rolls-Royce shares climbed 3.81% to trade at 96.40p having risen from Friday's closing price of 92.86p.