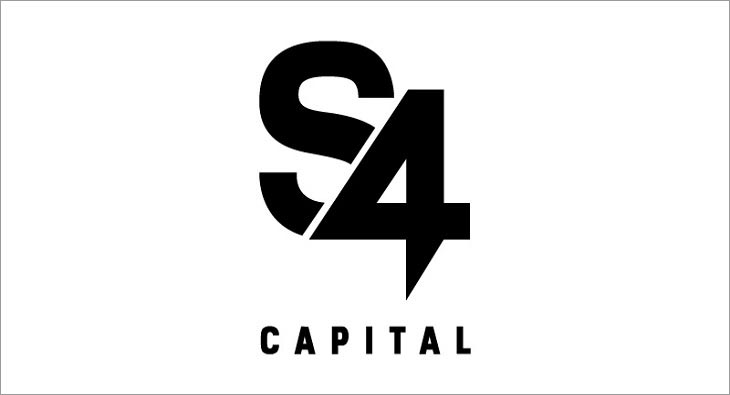 Shares of S4 Capital PLC (LON: SFOR) today fell 5.5% despite the company not making any major announcements in what could only be attributed to profit raking by existing investors.

The Company's share price has been on a major uptrend since mid-March when it bottomed following the stock market selloff and has never looked back. The stock has rallied 310.6% from its March low of 103p to a high of 423p on 16th September.
The stock is up 97.9% this year, which might have triggered the recent selloff that started on Thursday as investors take profits on their winning trades.
The stock is currently approaching the 374p support level, which might hold triggering a bounce and continuation of the bullish trend. However, if price breaks below this level, it will be headed towards the 321p support level, which is more likely to hold, at which point we can establish some long positions.
S4 Capital's fundamentals are quite solid, which is why I would be looking to establish long positions in the company.*
*This is the writer's opinion and should not be taken as investment advice. Do your own due diligence before making any investment decisions.
S4 capital share price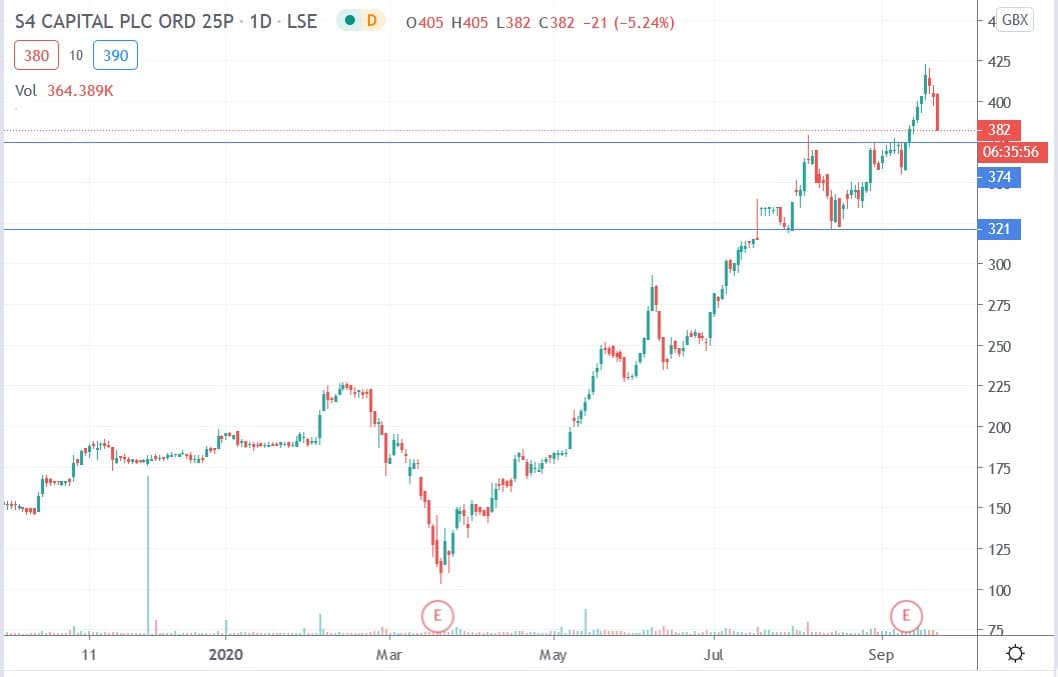 S4 Capital shares today fell 5.5% to trade at a low of 381p having ended Friday's session trading at 403p.
People who read this also read: