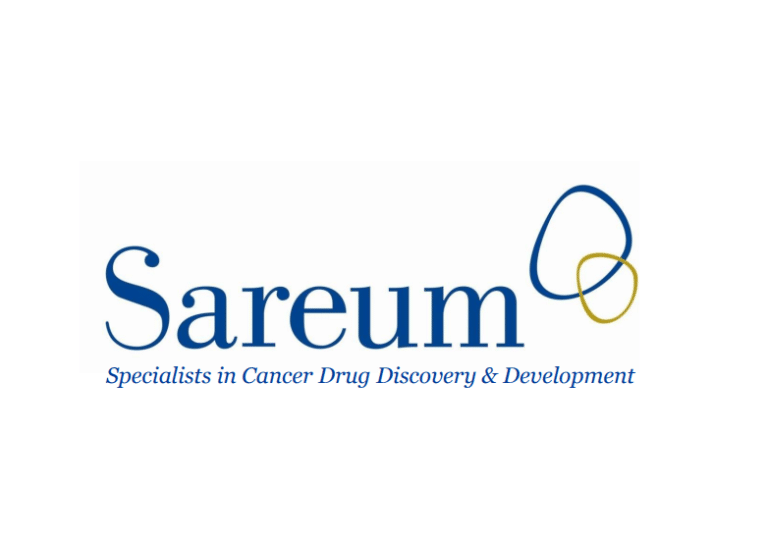 Shares of Sareum Holdings Plc (LON: SAR) today surged 44.6% after the company noted that an accelerated article preview published by 'Nature' identifying TYK2 as a key causative genetic mechanism for the coronavirus was in line with its research findings.

The biotech company, which focuses on developing targeted small molecule treatments, confirmed that the article's findings were in line with the scientific rationale behind its recent successful grant application for its proprietary TYK2/JAK1 inhibitor, SDC-1801.
Sareum recently won a grant from the UK Research & Innovation (UKRI) to investigate the therapeutic potential of SDC-1801 in severe cases of COVID-19, in a six-month research project, whose results are expected in H2 2021.
The project will see cells infected with the SARS-CoV-2 virus treated with SDC-1801 to evaluate its potential to block the immune pathway that leads to the cytokine storm that is responsible for most coronavirus deaths.
Dr John Reader, Sareum's Chief Scientific Officer, explained: "The important findings of this extensive DNA analysis, which were highlighted in this Nature Article Preview, provide strong support for our hypothesis that TYK2 inhibition could be a significant contributor to the fight against the life-threatening cytokine storm effects of severe Covid-19."
Adding:
"We are very pleased to have recently received a UKRI grant to test this hypothesis and look forward to working closely with others in the field to evaluate the potential of this new approach to bring a much-needed treatment option to patients with severe Covid-19."
Sareum share price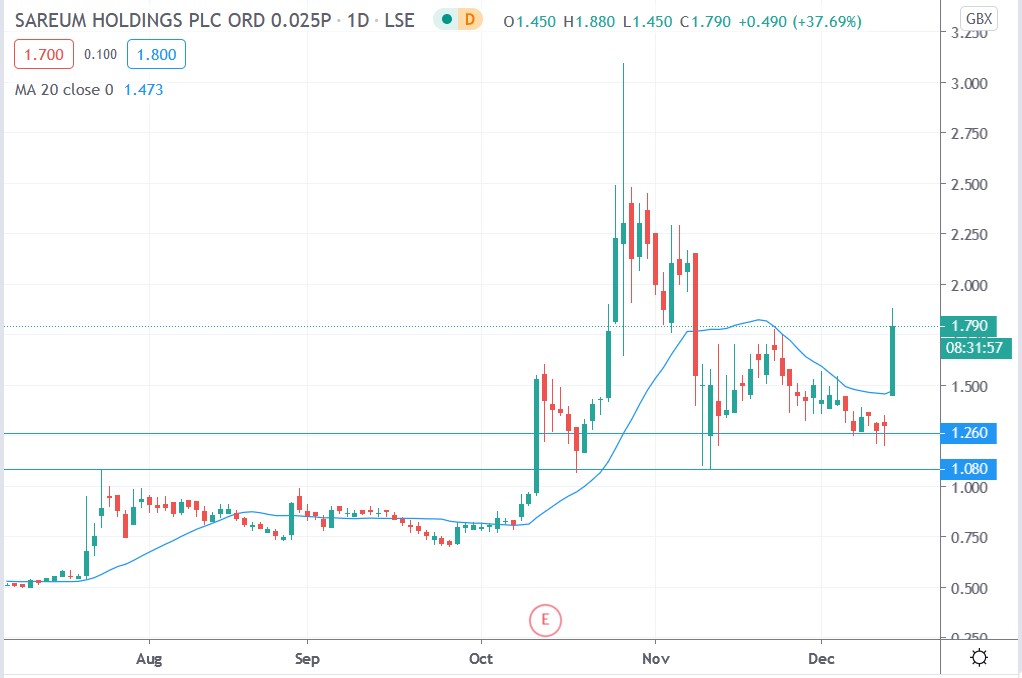 Sareum shares surged 44.6% today to trade at 1.88p having rallied from Friday's closing price of 1.30p
People who read this also read: