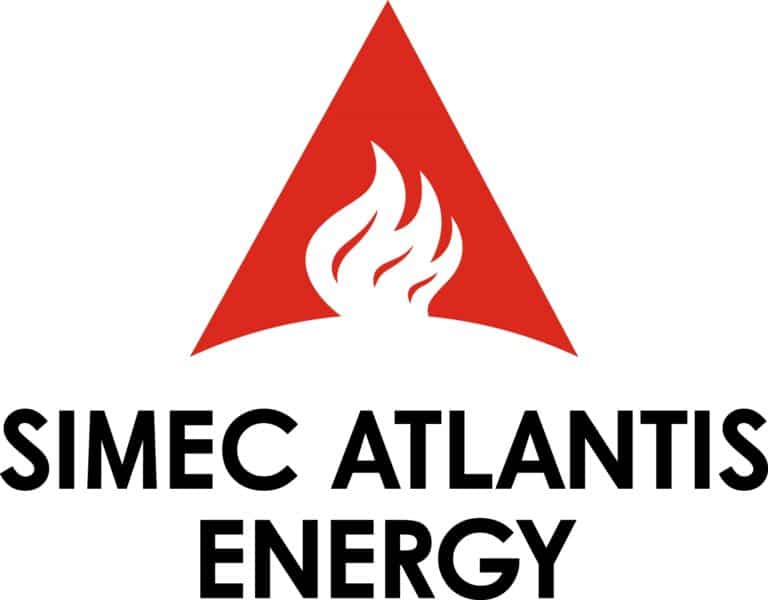 Shares of SIMEC Atlantis Energy Ltd (LON: SAE) today plunged 20.9% after the company released a trading update with a very positive outlook for 2021. Investors were no happy that most of the company's major milestones were set to be achieved next year.

The company revealed that its Uskmouth power station conversion project was in the final stages of receiving permits from the Newport City Council ("NCC") and Natural Resources Wales ("NRW") as the two organisations had asked for more information.
SIMEC is in the process of submitting the final information requests from NRW including a new Schedule 5 notice, and it expects to receive final approvals from both organisations in the first half of 2021.
The firm is currently negotiating contracts with shortlisted EPC contractors and expects to issue an update in early 2021, and is also negotiating with private users in the region to supply them with power once the project is operational.
SIMEC's tidal power division plans to participate in the UK Contract for Difference round 4, which opens in late 2021 and will continue working with the British government and other stakeholders to advance the tidal power industry.
The company's flagship MeyGen project has now exported 35GWh to the UK grid despite its phase 1 sector facing some operational challenges that led to one of the 1.5MW turbines requiring retrieval for repair in early 2021.
Atlantis is on target to deliver and install an AR500 turbine system to Japan's Kyuden Mirai Energy's demonstrator project located in the straits of Naru Island within the southern Japanese Goto island chain.
The firm's hydropower division is also firing on all cylinders with work starting on the Blackwater Dam project in January,
SIMEC Atlantis share price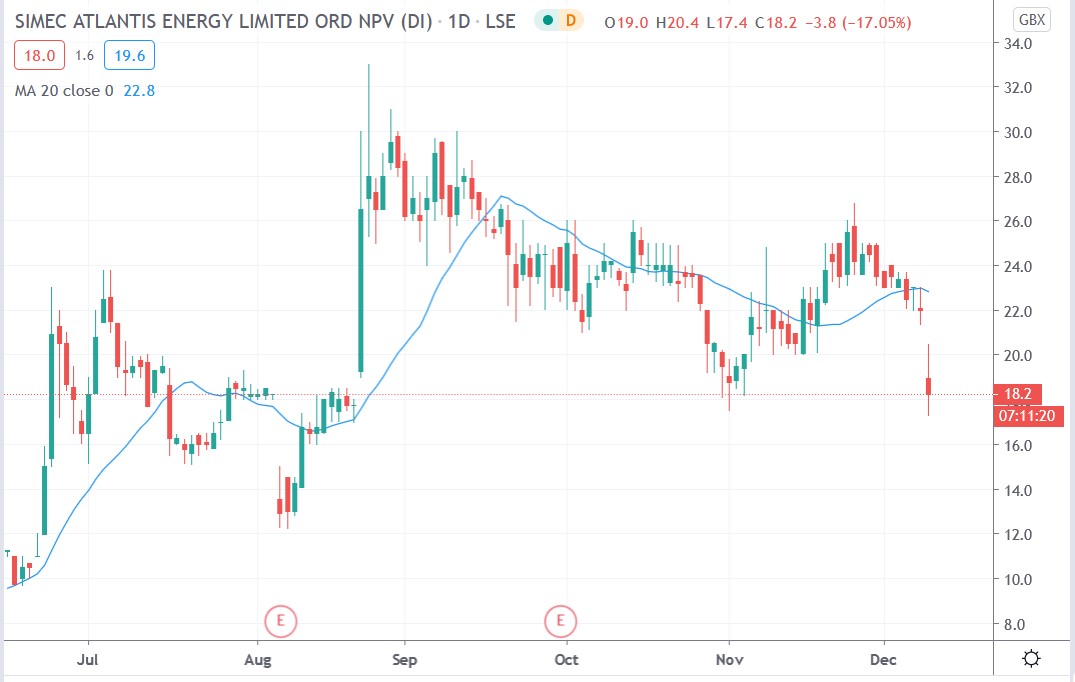 SIMEC Atlantis shares plunged 20.9% today to trade at 17.4p having fallen from Tuesday's closing price of 22p.
People who read this also read: